'Hawaii Five-O' screens first episode of new season
Thousands of people gathered at Waikiki beach on Sunday for a special sneak preview of the first episode of the newest season of "Hawaii Five-O."
This is the fifth year in a row that CBS has put on this event known as "Sunset on The Beach." The event celebrated the beginning of the 5th season and the making of its 100th episode.
"I'm a big fan of the series so it's nice to come here and see all the famous actors and people who actually make it work." said 24-year-old local resident Melissa Sandwell.
An estimated 5,000 people were attended the special event, according to the Honolulu Star-Advertiser.
People of all ages packed the beach and seating area around the fence including families, groups of young people and the elderly, all to see celebrities and the premier.
The crowd buzzed with anticipation as it waited for the beginning of the event, which consisted of a red carpet entrance where cast and crewmembers greeted excited fans and signed autographs for the first hour.
After the red carpet entrance and a few speeches from the cast, the audience settled down to engage in the latest episode, which will not be aired for another two weeks.
"Yeah, it's really cool to come down here and hang out with friends," said Ted Conroy a senior at the University of Hawaii. "I like the show, but it also gives us a chance to come down and start the party early."
The show has been a massive success since the opening season, winning the People's Choice award for favorite New T.V drama in 2011.
"Sunset on The Beach" as it is known has become a tradition since the show first premiered on CBS in 2010. This annual tradition marks the beginning of the new season and gives fans the opportunity to see and interact with their favorite stars.
"I've been to all of these premiers, and each year it gets bigger, better and more enjoyable, if you can find parking," said resident Charles Hammond, 35, of Manoa who had a hard time finding parking.
The star-studded cast includes such actors as Alex O'Loughlin, who starred with Jennifer Lopez in the movie "The Back-up Plan;" Scott Caan, known for his role in the "Ocean's 11" movie and "Into The Blue;" Grace Park who gained recognition through her role in the hit TV series "Battlestar Galactica;" and Daniel Dae Kim who previously starred in the show "Lost," which was also filmed in Hawaii.
The event came to a close when the episode ended and the crowd slowly dispersed as the 1990's rock band Bush took the stage and played music for the remainder of the evening.
For people who missed event, the official season opener will be screened Sept. 19 on CBS at 9 p.m.
About the Contributor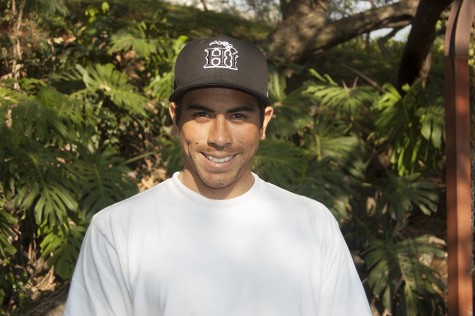 Peter Johnson, Staff Writer
Peter Johnson is a senior transfer student from a small quiet coastal town in California called Half Moon Bay located a half an hour south of San Francisco....