CUH Ceramics show off skills at pottery sale
Yukio Ozaki offers the chance for students to be paid artists in April's pottery sale.
Ozaki, who has been teaching at Chaminade for 28 years, hosted his bi-annual pottery sale on Friday, April 25.  He has been working in ceramics and sculpture as a hobby for 42 years and has been applying his experience in his classes. The pottery sale has made $2,300 this year with students works ranging from a nickel to $5 and Ozaki's pieces going from $50-$200.
When Ozaki came to teach the ceramics program  at Chaminade in 1986, the program was dying with lack of student enrollment. With the request from the school, he thought the best way to show off a ceramics program was to host a pottery sale. He advertised the sale when he first hosted it in 1986 to not only the students but into the community.
He supplied the first sale with his own pieces from the museum exhibits he was a part of that were sitting in his backyard. When the sale initially started, he describes the room being like a crowded museum as many knew of his reputation. After that the enrollment numbers have risen and the pottery sale continued. The students from his ceramics class from past or current semesters contribute their pieces that they were willing to part with as he adds his own.
Student made works like palm-sized knick-knacks for 5 cents from large colored and shining bowls priced at$10. As Ozaki added his own massive vases for $200 and uniquely colored bowls for $75.
Occasionally during the ceramic sale some of the sculpture pieces, that happen to catch a buyer's eye, are bought as well. Ozaki's way of teaching ceramics and sculpture would be considered eccentric compared to other ways of teaching.
Ozaki said that how well the pottery sale does depended on how the economy was doing at that time.
"I don't teach anything, I basically give an explanation of the class and give certain guidelines they have to follow and I do my best to guide as much as I can according to each students," Ozaki said. "Some people said I'm not fair at grading because it changes according to the person. Is that person expressing and doing the best that the person is expected to do? It's very important. Working with students for their education changed my life, it gave me purpose for the first time."
Sean McCarthy, a senior english major, had taken Ozaki's class for 2 semesters and has also participated in the pottery sale. His participation consisted of supplying a few knick-knacks for the sale and also informing others about the sale.
"I believe it was a good idea because it helps students gain some degree of self-confidence," McCarthy said. "The pottery from Yukio funds the program while students keep the money from their sales."
The money from the pottery sale goes to the creators of the pieces but 10 percent of the sales goes toward the class that Ozaki calls "the class fund."
Ozaki mentions that his hobby had given him his calling as he hired at Chaminade.
"I came completely Godless coming here," Ozaki said. "Firing gave me different thoughts and I really started believing in God. Looking into the flames of the kiln, you can't do anything inside and when it comes out it doesn't look like what I did."
About the Contributor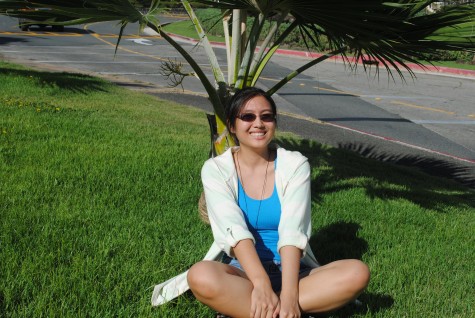 Dana Kojima, Staff Writer
Dana was born and raised on Kaua'i, graduating from Kapa'a High School. She is a senior at Chaminade University majoring in Communications - Broadcasting....