Kawaii Kon going 10 years strong
Kawaii Kon has been the playground for anime fans and enthusiasts since its first convention in 2005. Now in 2014 it celebrated 10 years of anime dedication with gaming, anime showings, guest speakers, and artists.
The three-day extravaganza, from Friday to Sunday, is known for being the meeting place for brightly colored costumes, flashing cameras, bursts of laughter, and intense fan-driven debates. People have to navigate through thick crowds of people like an ocean to get from room to room.
Attendees are able to see the artwork of talented artists, buy their art, and meet the voice actors who gave the anime characters a voice to get their autograph. All these experiences happen during the three-day event. The main features of Kawaii Kon included the Artist Alley, Dealers' room, and guest appearances.
Artist Alley is where various artists sell their own creations such as large posters, postcards, and stickers. Small art contests are hosted here for convention goers to show their artistic skills. Galen Young, 26, from Kuakini has been attending Kawaii Kon for two years and spends about 4-5 hours in Artist Alley.
"We have met some awesome artists and have met some great displayed." Young said holding his bag of posters. "I love the ideas of the dealer room and artist alley. Alley gives good view of the talent out there."
The Dealers' room, which was placed in the same area as the Artist Alley this year, is where established marketeers also sell their anime-related wares. Some of these wares included costumes and props for popular cosplay fans to wear to imitate their favorite anime characters.
"I like the cosplaying and the artist alley." said Jessica Kojima, 26, from Kauai and a Kawaii Kon attendee for three years. "The artist alley allows local artists to showcase their talent, and its amazing."
Among the main attractions there are also a variety of guests that appeared during the three-day weekend, all related to anime. One of the guests this year was Masako Nozawa, who provided the voice for Goku of the popular anime "Dragon Ball Z", was signing autographs after her panel at the convention.
"The guest visitors are normally very good."  Kojima said. "They are always interesting and talented people. I wish there were more, but with who they bring its a little bit of something for everyone. My favorite guests were Amano last year (Final Fantasy) and Nozawa (DBZ voice actress) this year."
The goal of Kawaii Kon is to promote and educate people about anime and manga as well as Japanese culture. With every passing year, Kawaii Kon plans events following the anime trends that have erupted from the anime fans or "Otakus" communities. Some additional events that Kawaii Kon had this year involved a manga library, anime showings, computer and tabletop gaming, dances, and concerts.
Debbie Man Lok Poon, 25, from Hong Kong and Kawaii Kon attendee for six years, enjoys attending the convention with her friends every year.
"I like hanging out with my friends in an environment that encourages all of our hobbies." Poon said. "We get to discuss and laugh about things we enjoy."
About the Contributor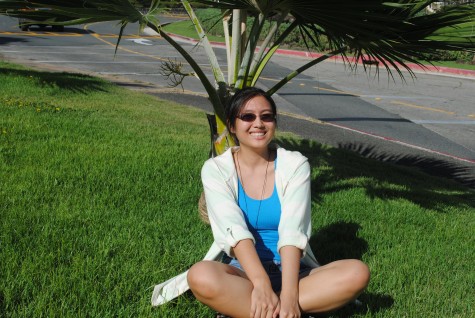 Dana Kojima, Staff Writer
Dana was born and raised on Kaua'i, graduating from Kapa'a High School. She is a senior at Chaminade University majoring in Communications - Broadcasting....