Stop smoking program tries to clear CUH air
To promote health and wellness among the community and students, the Center for Medical Psychology (CMP) at Chaminade University is now offering a stop smoking service to students and faculty wishing to quit smoking.
"A lot of times I think people who smoke feel increasingly isolated," said Tracy Trevorrow, director of CMP and a professor in Psychology. "It's generally not considered to be a good thing and certainly through the research we have understood for a long time that it's the single most health-damaging thing you can do, that's preventable. So getting support rather than being kind of judged is probably a good thing for the average student as a non-smoker to encourage their friends who do smoke to come see us and get help."
Esther Roberts, a junior Communications and Marketing major, is a smoker but has been considering quitting smoking when she was informed of the program.
"Actually, honestly I will take full advantage of the help for quitting smoking, but it just will be in my mindset to quit," Roberts said. "I'm not going to quit just because faculty and everybody else wants me to quit. I'm going to quit cause I wanna quit. I think that we need the support from faculty and students to help us, but at the same time, we have to have our own mindsets on quitting because we can have all the help we want, but if we are not in the mood to quit then we are not going to quit, you know? So I think it is a good idea."
Trevorrow submitted a proposal for Chaminade to be a tobacco-free campus in Fall 2013, resulting in the reduction and relocation of designated smoking areas this semester leaving one on campus located on the Diamond Head side of Eiben Hall.
Marcus McClintock, a senior Psychology and Criminal Justice major who is also a smoker, knows of the program yet does not plan on using its services.
"I think it's a great idea but for those of us that are not trying to quit, then it isn't effective for us," McClintock said. "I recommend that if people who want to quit should join and become a part of it and if they are not ready to quit then it's not the best thing for them."
CMP provides three other services other than helping people quit smoking. It provides counseling for ADHD and attention problems, sleeping problems and stress management. The counselors are intern graduate students from the Masters of Science in Counseling Psychology (MSCP) currently having two interns in CMP.
The counselors are able to help people stop smoking using various approaches, focusing on the counselor-client relationship. Counselors go through assessments with their clients, mainly to try understanding why and when the client smokes. They help clients formulate a quit program which involves planning quit dates and how to stay off cigarettes once the client does quit.
Trevorrow gets majority of his research for the program from the undergraduate lab that he teaches. In the lab, students get involved with conducting applied psychological research through surveys. Thus non-smoking students can help out the program by either taking the lab course and conducting these surveys or referring friends who are smokers that want to quit to this program.
On Tuesday, March 18, the President's Leadership Council will hold a meeting to settle on Chaminade's tobacco policy.
About the Contributor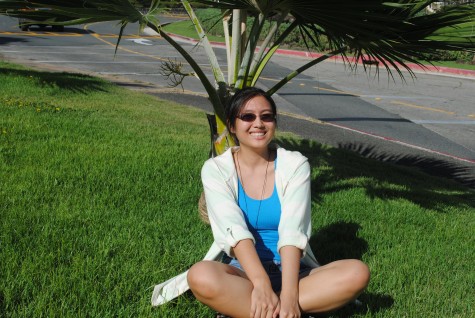 Dana Kojima, Staff Writer
Dana was born and raised on Kaua'i, graduating from Kapa'a High School. She is a senior at Chaminade University majoring in Communications - Broadcasting....