Gala raises $200K for CUH athletics
At the lovely Ala Moana Hotel Hibiscus ballroom, Chaminade hosted the 6th Intercollegiate Athletics Gala. During the gala, Chaminade Board of Regents chair Kathleen "Kitty" Wo and Chairman of Kemper Sports Steven H. Lesnik were inducted into the Silversword Hall of Fame.
Wo, as the chair of the Board of Regents, is involved with approving the direction and priorities for athletics and guiding the fundraising efforts. Being an avid tennis player, Wo had also assisted the women's tennis team to travel to the mainland for tournament play and providing opportunities for Chaminade athletes. Chaminade is looking forward to building new showers, locker room and training facilities as well as new coaching offices to better support the coaching staff and to aid in recruitment. It is through her dedication and impact on Chaminade that Wo earned her induction into the hall of fame.
"Oh my gosh, I'm just so stunned by that," Wo said about her induction. "I really wouldn't have expected it but it is really an honor to be included with the past honorees who have certainly left their mark on Chaminade University."
The intercollegiate gala is a fund-raising event for student athletes and 10 NCAA Division II Programs for Chaminade university. This year's gala raised approximately $200,000 adding to the total of roughly $900,000 over the past six years the gala has been hosted for athletics, according to Ryan Hirata. The money raised goes toward full-time coaches and staff, more student athletic scholarships, improving facilities and equipment.The gala was founded by Regent Emeritus Dr. Edison Miyawaki, who could not attend this year's gala.
Lesnik has been a long-standing partner of Chaminade in operating the annual EA sports Maui Invitational for nearly 25 years. The Maui Invitational not only provides Chaminade's basketball team an opportunity to play some of the best Division I college teams in the nation but to also receive tremendous exposure for the university on ESPN. In order to recognize the partnership and the significant financial resources to the athletic programs, Lesnik was also inducted into the hall of fame.
"I feel very excited for tonight and very honored," Lesnik said. "This is a very prestigious university with a lot of stature and widely known. I'm very very honored  to be inducted into … I'm not sure whether if it's a wall of fame or hall of fame. I keep seeing different things but if it is a wall of fame I certainly flew a long way for just a wall."
After serving a three-course dinner and listening to a few speeches, Wo and Lesnik were brought on stage individually to be given the symbol of their induction into the hall of fame. Each was given a hand-carved Hawaiian sword with a stand and plaque that stated their induction. After a short closing performance from Chaminade's Hawaiian Club members, another successful gala closed for Chaminade athletics.
"It is important to provide as many co-curricular programs as we can to make our students' experience while at Chaminade meaningful and memorable," Wo said.
About the Contributor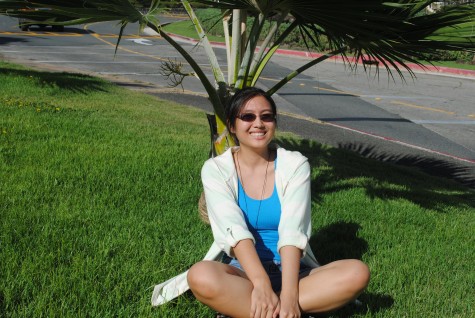 Dana Kojima, Staff Writer
Dana was born and raised on Kaua'i, graduating from Kapa'a High School. She is a senior at Chaminade University majoring in Communications - Broadcasting....