OSAL takes students to the mat with yoga
Ten Chaminade students and faculty stretched the stresses of life away with yoga courtesy of the Office of Student Activities and Leadership on Tuesday Feb. 25. Lead by yoga instructor Donna Segaran, 10 people were treated to a hour long yoga class.
Segaran has been practicing yoga for 25 years, and she works on a variety of yoga, together called Hatha. She has taught other groups of yoga as well. She has taught at Chaminade for the teachers and faculty and just recently started teaching students. The Loo Student Center, where the event was hosted, dimmed the lights as students spread out their yoga mats provided by OSAL as soft calming musical pieces played over the speakers.
"We were expecting more that would express interest, but things come up and you never know," Segaran said once the class finished as everyone was rolling up their yoga mats. "I was eager to try it with this population as I have taught other populations."
A student worker for the OSAL, Starr Benson a junior in Communication Marketing, was happy for the opportunity for a free yoga class.
"I have never done yoga before." Benson said. "At one time I was very interested in meditation and fitness and wanted to try out yoga since it's helped out so many people, physically and mentally. I would look up yoga videos on YouTube, but it wasn't the same. So I just had to wait for an opportunity to participate in a yoga class that was free, because most yoga classes cost a lot of money."
All events coordinated by OSAL are inspired from student suggestions from their surveys. Past OSAL events that have been suggested by Chaminade students were zumba classes and sumo wrestling. Daniel Crodick, coordinator of the hour long yoga session was happy to participate along with the students.
"We (OSAL) are kind of focused more on health and wellness of the student as a whole: physically, mentally, nutrition-wise as well," Crodick said. "At our first wellness event, we got student input and emails. Lots of people suggested yoga or zumba, and normally at the end of each wellness event we host, we give out surveys to see what kind of activities that students want to see. And yoga has been there quite frequently."
OSAL tries to organize events to be scheduled at least once per week and students are informed of the OSAL events through email or flyers posted around campus. After every event OSAL hands out surveys to the participating students to get feedback and suggestions for future events. They welcome the input of students about how to better improve event quality and the variety of event ideas that will become future events for Chaminade. Some future events include continued classes of zumba and yoga.
"I would most definitely tell other students to come to this event." Benson said after returning the yoga mat that was provided by the OSAL. "College students are bombarded with classes, part time jobs, and extracurricular activities that they barely have any time to just 'woo-sah' and relax. OSAL looks out for the best interest of the students at Chaminade. So we try to have activities when needed, which is every week."
About the Contributor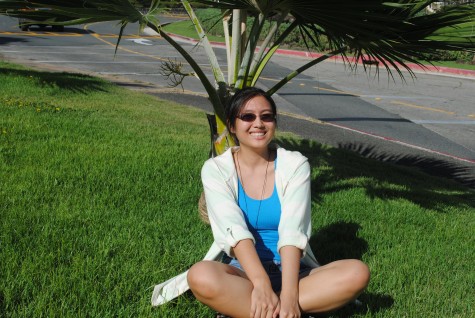 Dana Kojima, Staff Writer
Dana was born and raised on Kaua'i, graduating from Kapa'a High School. She is a senior at Chaminade University majoring in Communications - Broadcasting....