Mopeds parkin' dirty
According to the security officers on campus, a high number of parking tickets has been disbursed to moped drivers this Fall 2013.
With the newly incorporated Chaminade University moped parking permits required starting in September, many students have been receiving tickets because their mopeds are not registered with the business office. With a fee of only $20 for the parking permit for the duration of the semester, many students have failed to purchase the permit.
"I played it smart and got a CUH parking permit pass as soon as I bought my moped this semester," said Max Meadows, a Chaminade junior and new moped owner. "I'm not taking any chances, bad enough tuition is as high as it is already."
According to Chaminade University's security violations and scheduled penalties list, a moped not following parking regulations or parking in restricted areas (marked lines) is a total of $25. Many students have found it convenient to park their mopeds in these marked areas, and as the semester comes to a close, more students have been receiving $25 citations.
"Last year it didn't cost to have a moped parking permit," said Scott Taylor, a Chaminade senior. "Chaminade (is) always trying to tax us any way they can."
As a college student, one of the most resourceful ways to travel back and fourth from school to work and home is with a moped. Many students have utilized this mode of transportation because it's cost efficient, small, good for parking and many other qualities.
"It only cost me $4 to fill up my tank, talk about winning," said Chaminade junior transfer and Silversword men's basketball guard AJ Mathew.
The most popular ticketed area on campus is located along the Chaminade oval near the administration parking in front of Clarence T.C. Ching Hall. Many students park their mopeds in restricted areas when going to eat meals at the Silversword Café located at Tredtin Hall or reviewing their student account at the Chaminade Business office.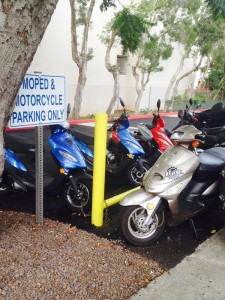 The administration has complained and deemed this area to park mopeds very unsafe, according to the security officers. Security has been doing its job to ensure the safety of both students and staff.
Not obtaining a Chaminade moped parking permit allows your moped to be liable to receive a parking violation costing $50 per citation. Upon a fourth citation, the moped is then entitled to be towed at the owner's expense.
Security has enforced its parking restrictions and has had problems with students parking their mopeds in front of the McCabe Gym, the Chaminade oval, along loading zones and aside red curbs throughout campus.
"I got a $25 ticket for parking at the top of the oval in the marked lines," said Darnell Federson, a Chaminade sophomore. "Believe me, it's (definitely) not worth it if the parking permit only cost $20. What a waste."
A total of 11 designated parking areas are on the Chaminade campus for bicycles, mopeds and motorcycles. These 11 parking areas are located throughout the whole campus ranging from the bottom of the campus at the Waialae Avenue entrance to as high as the parking located behind the Behavioral Science and Education buildings.
To avoid being given a ticket, park in designated parking areas and register your moped with the business office.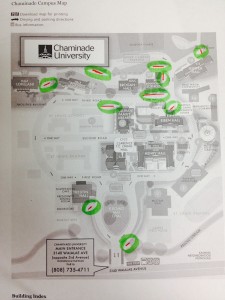 About the Contributor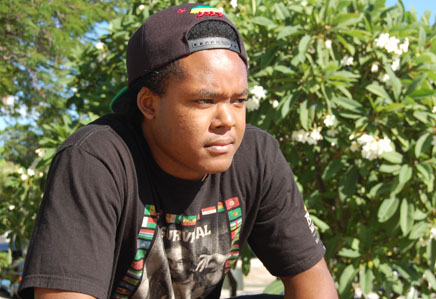 Terrance Aikens, Staff Writer
Terrance Aikens, a Los Angeles native to the greater South Central area, is pursuing a career as a radio disc jockey. Terrance  is a senior at Chaminade...