Graduate in 4 years or CUH pays for remaining courses
Chaminade University of Honolulu is the only university in Hawaii that guarantees its students' graduation within four years or the university will pay for any remaining courses.
According to CUH's official website, the university has announced a Four-Year Graduation Guarantee that states that if the university "does not meet its part of the agreement, the cost of the remaining required coursework for completion of the degree will be provided by the university at no cost to the student."
"It's a bold statement," said Brett Hasenmueller, 23, a senior majoring in criminal justice. "Chaminade has confidence in graduating their students in four years. I'm just curious about the criteria required for it."
Many students were unaware of this generous guarantee and had numerous questions and concerns, especially regarding the fine print.
"I've never heard of this guarantee," said Brooke Sablan, 20, a junior majoring in criminal justice. "I hope I'm not a fifth-year student, but if I am that is awesome."
Despite how "awesome" this guarantee may sound, there are qualifications and responsibilities which all CUH students need to know.
"Generally it is for new students," said Curtis Washburn, associate provost for the Day Undergraduate Program. "However, if a current student wants to take advantage of the guarantee, they need to see me (Academic Advising in Clarence Ching Hall, Room 252). If I see that they are 'on track' with their four-year plan, I'm willing to enter the agreement with them. There is an agreement form they would have to sign, just so they are aware of their responsibilities in the guarantee."
The CUH Graduation Guarantee does not require that you take summer school, overload on class credits or pass up an opportunity to study abroad. However, students must remain in good academic standing, meet with their academic advisor, complete at least 30 hours of coursework each year (including both Fall and Spring semesters) for four years and meet other responsibilities (listed below), in order to take full advantage of this guarantee.
"I think it's great," Washburn said. "It shows students and parents that Chaminade is committed to helping our students graduate on time."
Chaminade agrees to notify students of upcoming registration dates, ensure that the student's advisor and contact information is easily accessible, and provide four-year plans for every major offered in the day undergraduate program.
"That is awesome," said Jennifer Santiago, 22, a senior majoring in criminal justice. "College is freaking expensive."
As stated on the CUH's website, each student is responsible for the following when entering this agreement:
Make an official declaration of major with the Academic Advising Office by the beginning of your second year and adhere to the four-year plan for your major when registering for classes.
Make satisfactory academic progress.
Remain in good academic standing (minimum 2.00 cumulative GPA; and as specified by the major-some disciplines require a higher GPA within the major).
Pass pre-major and pre-requisite courses with a grade of C or better on the first attempt.
Complete at least 30 hours of coursework in the fall and spring semesters combined (or as recommended by your degree plan) each year for four years and meet all degree checkpoints.
Meet with your assigned advisor prior to registration each term to review your course plan and progress. Monitor your own progress toward degree completion using the program evaluation tool available through the Chaminade University portal. Pay special attention to required classes in your pre-major or major that may be offered only once per year.
Clear any holds on your account before the registration period begins each semester and register for classes within the first week of eligibility during the registration period.
Enroll in available courses needed for your program of study; accept any available section that can be accommodated in your course schedule.
Complete your clearance for graduation with your faculty advisor at the beginning of your fourth year.
Notify your clearance for graduation with your faculty advisor at the beginning of your fourth year.
Notify your faculty advisor if you are unable to register for a required course in your major or for graduation.
Students that are enrolled in majors that require 120 credits in order for completion may need to take summer courses in order to graduate within four years. These programs include: Biochemistry, Biology, Elementary Education, Forensic Sciences, Interior Design and Nursing. If you change majors, meet with an advisor to determine if graduation within four years is still possible. Timely completion of your degree will depend on what major you are changing to and when you make the change.
About the Contributor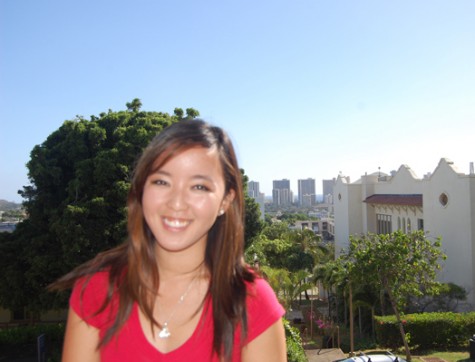 Remi Kohno, Staff Writer
Remi was born and raised in Pasadena, Calif. She is a junior majoring in Communication with a concentration in  Marketing. As an Orientation Leader,...