CUH to participate in rally against bullying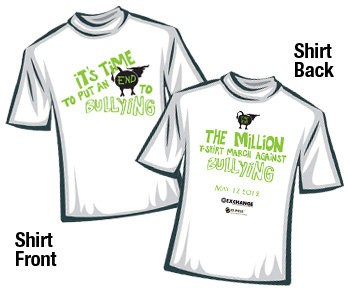 Emily Ochsner, a junior at Chaminade majoring in marketing, remembers the bullying that went on when she tried out for her high school's volleyball team her freshman year.  On top of the hazing toward the freshmen, when it was someone's birthday, she had to stand facing the wall.  The team would then line up and spike volleyballs at that person.
"You never wanted it to be your birthday," Ochsner said.
On May 2, Chaminade will take place in a nationwide show of support to create awareness against bullying.  The Million T-Shirt March Against Bullying asks the community at Chaminade to purchase a T-shirt for $7 and wear it all day on Thursday.  One of the goals of the "march" is to reach enough people to be included in the Guinness Book of World Records for most people wearing the same T-shirt on the same day for the same cause.  If unable to purchase a shirt, Allison Jerome, associate dean of students, asks students to please support the movement by wearing something teal.
"There are a lot of students who go to school here who have been bullied in high school," said Jerome, 40, of Makiki. "There is bullying that happens on campus now, be it cyber bullying or however other way. So it's really just putting awareness out there and things you can do to be proactive and keep it from happening, or if they see it, what they can do to put an end to it."
Bullying victims usually experience a wide array of negative effects.  According to stopbullying.gov, a federal website maintained by the U.S. Department of Health & Human Services, victims experience "depression and anxiety, increased feelings of sadness and loneliness, changes in sleep and eating patterns, and loss of interest in activities they used to enjoy." Other symptoms are "decreased academic achievement—GPA and standardized test scores—and school participation. They are more likely to miss, skip, or drop out of school," according to the site.
The frequency of bullying has markedly increased over the past 20 years.  According to a research paper published in 1997 by Ron Banks, he claims "that approximately 15% of students are either bullied regularly or are initiators of bullying behavior."  Compare that to two recent studies. The first, a 2011 study by Youth Risk Behavior Surveillance System (Centers for Disease Control and Prevention) "indicates that, nationwide, 20% of students in grades 9–12 experienced bullying." The second, a 2008-2009 study School Crime Supplement (National Center for Education Statistics and Bureau of Justice Statistics) "indicates that, nationwide, 28% of students in grades 6–12 experienced bullying."
The Olweus Bullying Prevention Program, the program recommended by The Million T-Shirt March Against Bullying, strives to make schools safer and to reduce bullying.  The program has four simple rules for students to follow.  The four rules are to not participate in bullying others, try to help students who are bullied, try to include students who are left out and if someone is being bullied to tell an adult at school and an adult at home.
About the Contributor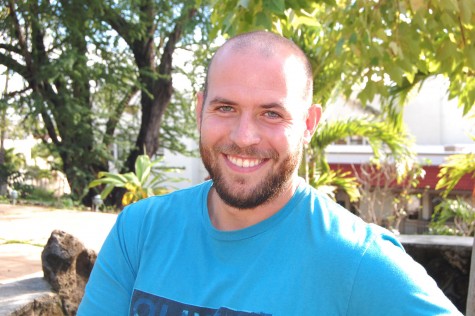 Rick Pefley, Staff Writer
Rick Pefley was born and raised in Detroit, Mich.  He is a junior majoring in Communications with a concentration in Marketing.  After being released...