A new movement has arrived at CUH
A diverse moment has arrived here at Chaminade campus.
Every year, two events are held at the library lawn here at Chaminade in the fall and spring semester.
The Pacific Island Review (PIR) is held in the fall semester and is an event with performances by the Pacific Islander clubs such as Hawaiian, Tahitian, Micronesian, Marianas, Tongan and Samoan clubs. All the officers get together to plan out these performances and teach their members and perform them for the school.
In the spring semester, those clubs who are not Pacific Islander clubs such as La Familia Spanish club, Indigo Lotus club, Steppers club and the new club on the block, diverse movement, also get the opportunity to show off their talents.
Ricardo Martinez, a sophomore studying sociology at Chaminade, is the president of Diverse Movement, who started the club at the suggestion of fellow student Starr Benson.
"I have a dancing background, and I wanted to share it with other people. And the point of the club is not to just dance and entertain but to share our experiences with the community," Martinez said.
Martinez also reaches outside of the Chaminade community by working with Palolo Homes at its learning center. The club teaches and gives dance lessons to the little kids, which is something Martinez said he has always wanted to do for the community.
Out of the four officers, Martinez has the most dance background. He has a background in jazz, musical jazz, hip-hop and sub-groups of other types of hip-hop dancing. Vice president Starr Benson, a sophomore studying marketing, jokingly adds that she learns her dancing from watching YouTube videos.
With all that experience, Martinez was able to choreograph an amazing performance for extravaganza.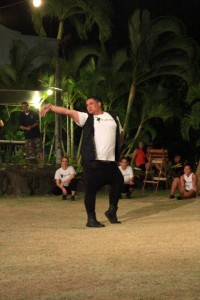 The performance started with a musical jazz performance, followed by an array of different styles such as interpretive dance, hip-hop, jazz funk, street jazz, vogue and dub-step. It was just non-stop dancing from start to finish.
One of the highlights of the show was Blaise Baldonado, Academic Achievement Program advisor/events coordinator and club advisor to diverse movement.
"Blaise is our advisor and we all wanted him to dance and do a solo [since] we all knew he could dance," Martinez said.
Baldonado definitely brought fierceness and excitement to his vogue solo and pumped up the crowd.
Since they can only perform in extravaganza in the spring semester, Martinez is hoping that in the future he will have enough people to join next semester so he can hold a big concert at the end of the fall semester.
The other three officers also hope they will be able to dance next semester as well since they weren't able to dance at this semester's performance.
"My goal is to actually be in it," Starr Benson, said. "I work for OSAL and that takes a lot of time and it clashes when I have to do something for OSAL or for a club. So my goal is to dance before I graduate."
With the club's debut at extravaganza, all the officers are hoping that the performance will get more students interested in signing up for the club next year.
About the Contributor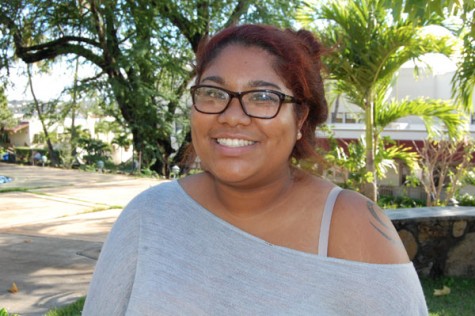 Tawnee Janae Rollerson, Staff Writer
Tawnee Janae Rollerson, a California-born native, is originally from Milpitas, CA. She graduated from Archbishop Mitty High School in San Jose, CA.  Tawnee...