Three female execs highlight CUH's annual alumni weekend
In the United States, women have been traditionally excluded from top leadership positions at Fortune 500 companies. Most executive jobs are majority held by men.
According to the National Center for Education Statistics, from 1999 – 2000 to 2009–10, the percentage of degrees earned by females remained 60-62 percent for associate's degrees while 57-58 percent for bachelor's degrees. The percentage of both master's and doctor's degrees earned by females increased from 45-52 percent to 58-60 percent.
During Chaminade University's alumni weekend (April 4 – 7), "The 50-Minute University" program presents a Wahine Business Panel made up of three Chaminade alumnae who hold top executive job positions. These women will share their stories and experiences of their journeys to success.
The keynote speakers will be CEO of Kapiolani Medical Center for Women and Children Martha Smith (MBA '91), founder and financial advisor of LJ Brey, Inc. Lesley Brey (MBA '88) and executive director of Mother's Against Drunk Driving (MADD) Abigail Nickell (MBA '12). Since Chaminade is predominantly female, it will be inspiring to hear these women's struggles and success.
Due to only meeting each other one time before the actual the event, the topic of discussion at the panel was uncertain. All three women were able to share some insight about what they did know about the event and answer some questions about who they are, what they do and what they will be expecting at the event.
Martha Smith has been the chief executive officer at Kapiolani Medical Center for Women and Children. She finished her MBA in 1991 and has a MPH in Health Care Organization. She is responsible for all of the operations at Kapiolani.
"I enjoy working with physicians, staff and family," Smith said. "It is an honor to care for patients and their families and the fact that we get to make a difference each and every day in what we do is what motivates me."
Although it may sound fun and exciting to work at a hospital, there is a huge responsibility that comes with being a CEO of a hospital. Smith must coordinate the leadership team, medical staff and other system personnel to monitor and structure the operations to complement the system-wide initiatives and objectives.
She also participates in developing programs and initiatives to advance the organizations, missions, goals and visions of the Kapiolani Medical Center. Smith is expected to ensure that the medical center and clinics provide the highest quality, cost effect health care and services possible.
The most challenging part about being a CEO of a medical center is prioritization.
"Health care is constantly changing and the business of health care is very complex," Smith said. "There are so many needs, and there is only so much time and money. It requires a balance that sometimes requires tough decisions."
Smith will share about her experience, career and why she chose to attend Chaminade and how it made a difference in her life and career.
Lesley Brey is the founder and financial advisor of LJ Brey, Inc. For the last 16 years, Brey has been running her own company based here in Hawaii. However, financial advising wasn't her initial career before the thought of starting up a company from scratch.
"Whatever you start out in can be something completely different as you march through life," Brey said. " I got my first master's in construction engineering & management from Stanford, and ended up doing construction management for a number of years until getting my MBA at Chaminade."
After moving to Hawaii, Brey moved in to an office and became a petroleum economist and getting involved in the worldwide oil economy. She was in the oil industry and construction for the first half of her career. However, it became evident that Brey would have to move out of Hawaii if she wanted to keep pursuing this job, which was not that ideal option.
This then led to the birth of LJ Brey, Inc., a company Brey started from scratch that was a hobby for the first 14 years of her life.
"Whenever an employee packet would come out, I would always look at what to invest in and which health care choices to make, and it was all about financial planning," Brey said. "… Ever since I was a kid, I was always interested in that and my mom would have an annual budget when I was in seventh grade and I was used to handling and being responsible with money."
During a visit to from San Diego, a college friend is what inspired and gave Brey the push to look in to this interesting field of family planning. The uniqueness of this field is that you don't sell anything, it is a service like a doctor or attorney and become chief financial officer for families.
All of these women felt honored to be part of this panel and are excited to answer questions and share their stories with their fellow alumnae.
About the Contributor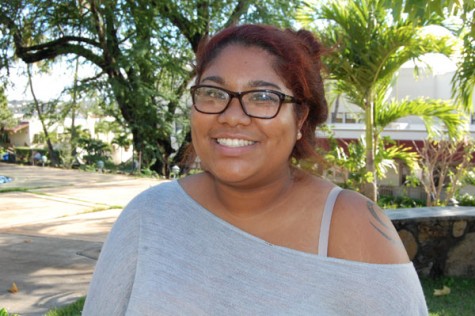 Tawnee Janae Rollerson, Staff Writer
Tawnee Janae Rollerson, a California-born native, is originally from Milpitas, CA. She graduated from Archbishop Mitty High School in San Jose, CA.  Tawnee...