Awakening Takes a Semester Sabbatical
For 28 years, Chaminade University of Honolulu has sought to alleviate the social awkwardness hitting the campus by offering a retreat that would provide a smoother transition in to college through the University's campus ministry called "Awakening."
The Awakening retreat has brought students together to create friendships, have a better self understanding and to see personal and spiritual growth.
"The mission of the awakening retreat, I think, is to try and bring students to a wider sense of community," said Danny O'Regan, the new director of campus ministry.
Throughout its duration, Awakening has grown to be the most popular semester event implemented in student life, accommodating nearly 50 students each retreat. This semester, however, according to  O'Regan, Awakening will be taking a sabbatical.
After former coordinator, Margaret Uiagelele left at the end of the Fall 2012 semester Danny O'Regan looked to this semester as a time to grow and make campus Ministry stronger.
"Margaret stepping away gave us an opportunity to look at what we want to do with the retreat," says O'Regan, "and being new, I have some ideas as to how campus ministry can be strengthened."
Many students responded with mixed feelings to the sudden cancellation of the Awakening retreat at their weekly meetings known as "fourth night".
"I feel really confused," said a student who requested anonymity. "From Danny's explanation, it comes down to time, money, and resources."
Through the air of confusion, the one question circling these students' minds is "Why?"
Some of the students rallied together to present O'Regan with an alternative plan where they could implement the changes suggested by the director and have the semester retreat simultaneously.
"We're not objective to the changes campus ministry wants," said another student whos name source. "Ultimately the changes are to better the ministry and that's what everyone wants, but it almost feels as if they don't trust our ideas."
For O'Regan, he looks at this time off to present different ideas to build the ministry as a "whole," utilizing the popularity of awakening to strengthen the different areas of the ministry.
Cory Simon, a former student Rector who helped with the progression of the retreat explained, "For a myriad of reasons, I understand the cancellation of the retreat. However, I do feel that it could have been handled differently."
Both student and administrative opinions are justified by their own personal assessment and discernment of the situation. But there is a miscommunication of the matter between both parties.
"We're just trying to make the retreat a little bit more inclusive," said O'Regan.
"I know it's difficult because we did have to cancel it this semester and I still feel bad, but I do feel that it's a step in the right direction."
About the Contributor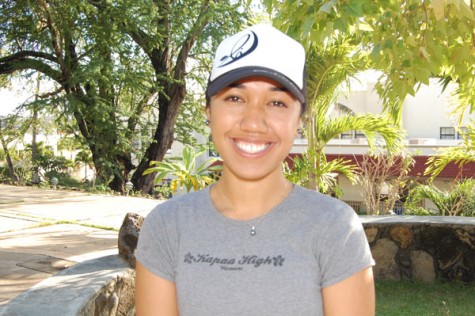 Lei Ui Kaholokula, Staff Writer
Born and raised on the island of Kaua'i, Lei U'i Kaholokula aspires to take her education in Communication and Mass Media to greater heights and become...