Walking and educating for a cure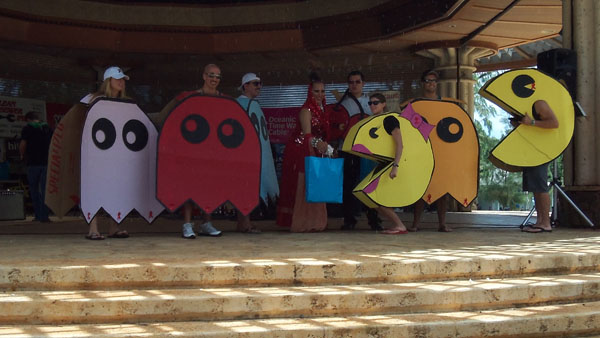 What started off as a drizzly dawn with volunteers making sure everything was set up properly in Kapi`olani Park turned into a gorgeous morning as people check-in at the registration table at the Honolulu AIDS Walk this past Friday.
For the past 21 years, Life Foundation has hosted the AIDS Walk to not only raise awareness about AIDS, but to educate people about it while having fun.
Preparation for the event started in January as Alexis Fairly, an intern at the Life Foundation and in charge of volunteer coordination, began to contact a total of 225 volunteers to help assist with the walk.
Calvin Marquez, Life Foundation's event coordinator, was also hard at work making sure that everything was legal, they had the parking permits, inviting the community and making sure that the public knew about the walk.
As walkers began to check in at 8 a.m., Street Jamz Werkout Street Jamz provided a warm-up routine for walkers similar to the Zumba routines.
"We try to make it fun and upbeat and entertaining," Fairly said. "We want to break the negative stigma attached to HIV and AIDS. We want to let people know that it's okay to talk about it and get educated about it."
Kathy with a K and Kevin Jones hosted the event this year as the walk kicked off at 9 a.m. More than 1,000 walkers began the three-mile trek around the park and had the opportunity to see what vendors and booths were at the event.
Groups like Life Foundation and Equality Hawaii were there as they provided information about upcoming events and who they are. Gay Straight Alliances from schools like Chaminade, Maryknoll, Kamehameha Schools and Hawai`i Pacific Academy came to show their support for the community and represented their school.
Along with educating the walkers, there Life Foundation provided a free AIDS test for those who wished to take it. The whole process took about 10 minutes and walkers were able to get their results at the event.
There was also entertainment for the walkers as the band Talk to You Music kicked off the entertainment performing covers of songs both from the oldies and today. Campbell Color Guard, Boogie Down, Dancers Unlimited, Tau y2, 24-VIII Danceforce and a YMCA dance group performed various dances throughout the event as well.
In between performances, there were also prizes given out to the group who had the best costume and walked in the event, top fundraising group and a raffle drawing for the team captain who raised the most money for the event.
There were a couple of groups who put effort into their costumes came dressed up in costume. Some were outrageous, like a woman with a huge blonde afro, while others were shown that a lot of effort was put into it, like Pac-man. With the variety of groups of costumes, people were able to choose their favorite group.
"Definitely Pac-man," Marquez said. "There's LMFAO. They're amazing, but they did not walk…"
Sure enough, it was the Pac-Man characters, Cure Pack, who won the best dressed group. The group won six $25 gift certificates to Big City Diner and a Razor Concepts gift bag.
The winner of the top fundraising group was Robin Pacson whose goal was to raise $3,000 but surpassed that by raising $4,879 by the day of the event. He won four tickets to see "Wicked" the musical donated by Broadway in Hawai`i, a night's stay at the Modern Hotel Honolulu, six $25 gift certificates to Big City Diner and a Razor concepts gift bag.
For the team captain prize, the team must have raised $1,000 or more and were put in a drawing to win a five night stay at the Oasis Resort in Palm Springs, CA, but had to pay for their own air fare. The winner of the draw was Beverly Leslie.
Before the last few performances of the day, four designers competed in a runway style competition called Cure Couture Fashion Desing Competition where the dress had to be inspired by the red AIDS ribbon.
At the end of the event, it was announced that $185,000 was raised at the event alone. All the money that was raised will be going to research for an AIDS cure as well as being able to provide free AIDS testing and outreach programs for the public and those inflicted with HIV and AIDS.
About the Contributor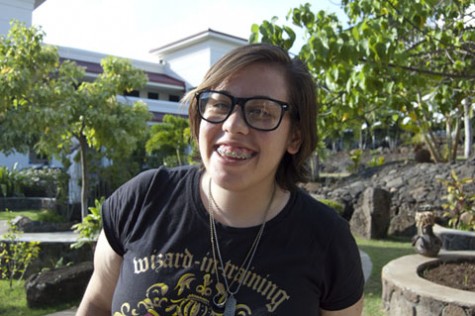 Jordan Zizzi, Staff Writer
Jordan Zizzi is a senior at Chaminade University majoring in broadcast communications. Jordan enjoys creating skits and videos along with writing as much...