Hogan Program application deadline drawing near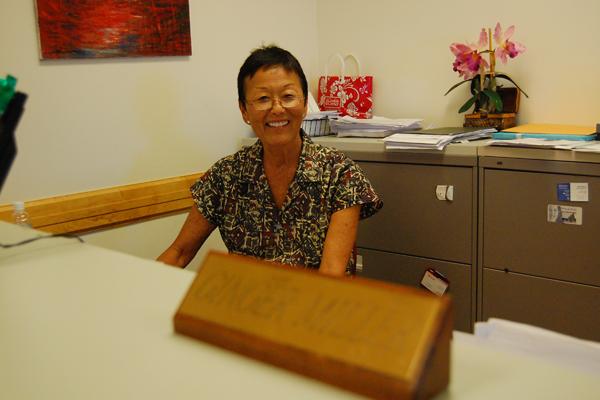 Chaminade's Hogan Entrepreneurial Program is not only for aspiring future entrepreneurs or business majors. In fact, students of all majors, undergraduate juniors and seniors, graduate students and even non-Chaminade students are welcome to be a part of it.
The program is actively seeking students who are interested to be a part of it. Hogan is currently recruiting for next year and is accepting applications until April 6.
"I recommend it for anyone who wants to start their own business or just wants to build self-confidence for themselves," said Querida Dydasco, 21, a junior and current member of the program.
Joining the Hogan Entrepreneurial Program will build confidence within students who are involved. The program seeks out individuals who have a creative mind, consider themselves high achievers and are academically strong. It is beneficial for students because it gives individuals the hands-on experience of networking with other creative minds, in this case, entrepreneurs who are very influential in our community and make a positive difference in our society.
"We do networking with a lot of business leaders throughout Oahu," Dydasco said.  "Two weeks ago, we had the guy who started Tissue Genesis come in and speak to us. What I have gotten out of the Hogan Program is that I have a lot more confidence. I made a lot of connections networking with people who are there."
The Hogan Program is not a club you can join or an event you can attend. There is an application that needs to be filled out. Part of the recruiting process is an interview with the director and another board member who decide whether you are a good fit for the program or vice versa.
The program requires a lot of commitment and can be very challenging.
"As a full-time college student, it was very demanding," said Andrea Toyofuku, who was a previous member of the program and is now currently an Accounts Receivable clerk at the Chaminade Business Office.
"It's a commitment. You need to come to class and you need to come to the speaker sessions," said Ginger Miller, assistant to the director of the Hogan Program.
It's not an easy feat. Hogan Entrepreneurs are required and expected to complete 25 hours of community service.
"Even though you're a busy student you need to think about other people too, and that's part of entrepreneurship," Miller said. "Whether you're going to start a business, get out there look for a job with a company or non-profit businesses, you need to be able to think of others at the same time. "
Students who are in the program learn how to get their ideas up and running, and how to successfully manage a business. They gain the ability to produce effective resumes, cover letters, even how to dress for success.
"At the end of the one- or two-year certificate that they earn, they should be more assured of themselves as far as speaking, being a leader, risk-taking and time management," Miller said.
"I'm not sure if everyone in the program wants to start up a business, but I do know that everyone in the program has gained a lot from the program, " said Dydasco, who is finishing up her one-year term with the Hogan program.
Chaminade junior Christina Cooper is an aspiring entrepreneur. Her ultimate goal is to be able to start a program to help children with special needs.
"It's so heavily advertised on campus that it's hard to miss," Cooper said. "I heard it's good networking, that's it's a good experience and that everyone should try it out."
She hopes she will be accepted into the Hogan Entrepreneurial Program next year.
About the Contributor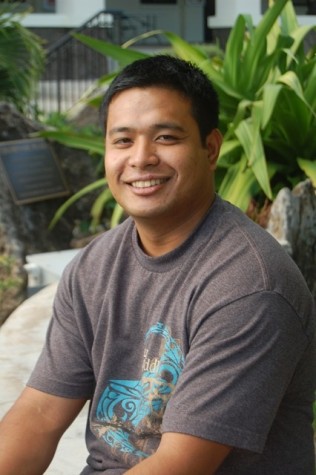 Patrick Reeder, Staff Writer
Mr. Patrick J. Reeder was raised in Hawaii Kai. After completing high school and saving up enough, he moved to Santa Barbara, CA. to party it up. Eventually,...