Power to the people
Getting up at 6:30 a.m. on a Saturday to clean and paint houses in the rain is not an ideal day off for a college student. But this kind of service was the first of many for the Civic CUH club.
The club's first community service took place at the Kamehameha Housing Projecct on Feb. 25. Students helped empty units of leftover furniture that previous tenants left, paint the inside and clean the inside of the military houses across of Farrington High School.
"I didn't expect the volunteer service we were going to do to be fun," said Kayleen Billimon, a Chaminade University student. "But it was."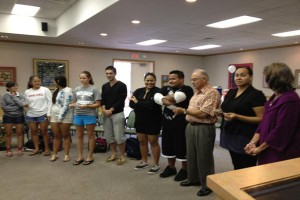 The Civic CUH club is a dream in the works for the five immersion students and four faculty and staff members that were invited to attend the Marianist University Meeting (M.U.M.) in San Antonio, Texas, last summer. The club's mission is to raise consciousness of what civic engagement is through events that engage the Chaminade community, support current campus efforts, and inspire actions that work toward the common good. Club officers feel that collaborating with other campus programs and organizations such as Hogan Entrepreneurs, service learning and various student clubs can complete the short-term goal.
"I feel that our club offers opportunities for students to recognize what Civic Engagement is," said Lindsey Tolentino, Civic CUH club vice president, in an email. "There are many opportunities to be civically engaged on campus, but people may not realize it. Our mission is to help people realize what it is and why it's such a good thing to do."
The club's long-term goal is to create a civic engagement council. The council will consist of faculty, staff, students, president, provost and alumni. The people on the council will track civic engagement efforts on campus and work with the Civic CUH club to inspire people to actively participate in bettering the community.
Civic CUH was apart of Chaminade's Service-Learning Day on Feb. 24, 11:30 a.m.-1:30 p.m. The event presented what civic engagement is and will took place in the Ching Conference Center. Another event called Respect: To take a Second Look – A Mile in Their Shoes will took place on Feb. 29 in the Mystical Rose Oratory and featured presentation speakers and was followed by a screening of the movie "The Help".
"Civic engagement is being an active, responsible, contributing member of society," Tolentino said. "Whether it's getting involved in politics or volunteering, it's seeing a problem, judging what your role is in it, acting on it and reflecting on the entire process."
During Valentine's week, Civic CUH club officers passed out Ring-Pop candy grams with national statistics about homelessness, abortion, job lay-offs, women's rights and education.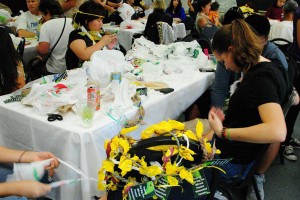 The Civic CUH club also participated in a plastic bag lei-making party on March 2. The party was to get people involved in supporting the single use bag fee bill.
The bag fee bill, House Bill 2260, wants to charge people five cents per bag hoping that it will discourage shoppers from using plastic shopping bags only once.
If you are interested in joining the Civic CUH club or getting involved with the community, the next club meeting will be on March 14 at 12:30 p.m. Meeting place is to be determined. Like the Civic CUH Facebook group and follow them on Twitter @civiccuh.
About the Contributor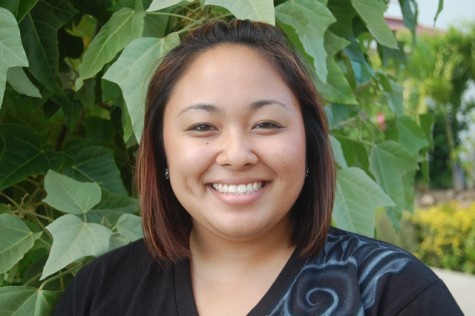 Jessika Garcia, Staff Writer


Jessika Garcia is from the island of Kaua`i and is a 2009 graduate of the Kamehameha Schools. She is currently an undergraduate student at Chaminade...