Black History 101 Mobile Museum coming to CUH
The legacy of Black-American history survives on wheels in a 30-foot trailer that houses thousands of original artifacts dating back to possibly the early days of the 1700s when slave trade was a way of living.
Makerusa Porotesano, director of the Chaminade Student Leadership Program, recently got in touch with an ex-colleague from Michigan, Khalid el-
Hakim, who is the founder and curator of what is known as the Black History 101 Mobile Museum. It is exactly what it sounds like – an exhibit on wheels that takes Black-American history to communities, cultural events, universities, colleges and other school systems that provide education to grades K-12.
"Unfortunately there is no road to Hawaii from the mainland," said Porotesano with a laugh.
This year's Black History Month finished when the month of February came to an end, but the learning and honoring of black memorabilia continues all year long in the mobile museum. Starting March 12-16, the exhibit is scheduled to hold a weeklong event here at the Chaminade University campus.
"Part of what the museum offers is missing links to U.S. history," Porotesano said. "I think we're going to see a lot of interesting artifacts, but there will also be ones (artistic and historical pieces) that are eye popping and jaw dropping because some of the things are visually hard to see."
According to its website, the Black History 101 Mobile Museum is collection of more than 5,000 artifacts dating back to the times of slavery to the hip-hop era of right now, many of which will be original artifacts that el-Hakim has been collecting since he was a college student.
Also in the website, an article on Khalid el-Hakim depicts how he obtained his first original artifact when he was still a college student in 1991 during his spring break. He was at a gas station in the south when he stumbled onto a disturbing and racist figurine of a black boy using the toilet on a pot while eating a piece of watermelon.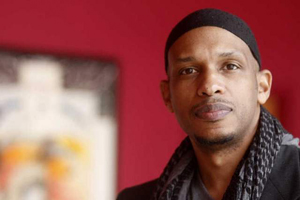 "We're going to look and see things that we never thought were there, that we never had access to," Porotesano said.
The exhibit will be held in the Ching Conference Hall on Monday, March 12, from 10 a.m. to 4 p.m. It will exclusively be for St. Louis High School students, Chaminade University students, faculty and staff only.
Starting Tuesday, March 13, to Friday, March 16, the setting for the exhibit will be moved from the Ching Conference Hall to the Student Loo Center where it will stay for the remainder of the time.
The two following days, Tuesday and Wednesday, students, faculty and staff with IDs from all over the island will be allowed on Chaminade soil for the event, which will also be held during school hours – Tuesday, 8:30 a.m. to 3:30 p.m., and Wednesday, 9 a.m. to 4 p.m.
The exhibit will be open for the general public Thursday, March 15, 1 p.m. to 9 p.m., and Friday, March 16, 4 p.m. to 8 p.m.
On Thursday, Professor Griff, member of the renowned hip-hop group Public Enemy, will be making an appearance to deliver a presentation about Public Enemy's impact on music and how it ties into Black-History. His presentation will be from 7 p.m. to 8 p.m. The place of the presentation is not yet definite and will soon be announced.
About the Contributor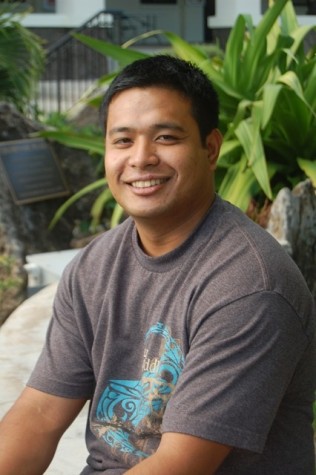 Patrick Reeder, Staff Writer
Mr. Patrick J. Reeder was raised in Hawaii Kai. After completing high school and saving up enough, he moved to Santa Barbara, CA. to party it up. Eventually,...