Eat the Street celebrates 1st anniversary
For the 13th straight month, Eat the Street has attracted thousands of people to enjoy food served by local food-truck and street vendors. Not even founder Poni Askew could have guessed that Eat the Street would be the popular monthly event it has become.
Askew initially expected 500 people to show up to the first Eat the Street but quickly realized that she started a special event as about 1,200 people found their way to the small parking lot on Kapiolani. The attendance has been in the thousands ever since but Askew believes that attendance to the event can still grow.
"(It's) an event that draws thousands, (and) still, many don't know about it," said Askew, 38. "We are really heavily based on social media, so if you're not connected or plugged into social media, more than likely you haven't even heard about our event. We have so much more possibility to reach out to people."
Close to 40 food trucks and stalls teamed up Friday to celebrate the first anniversary of Eat the Street themed "It's a Luau" at Kakaako.
Askew first started a site called streetgrindz.com which features the diverse street food around Oahu. A year ago, she stepped it up by gathering local food vendors for the first Eat the Street.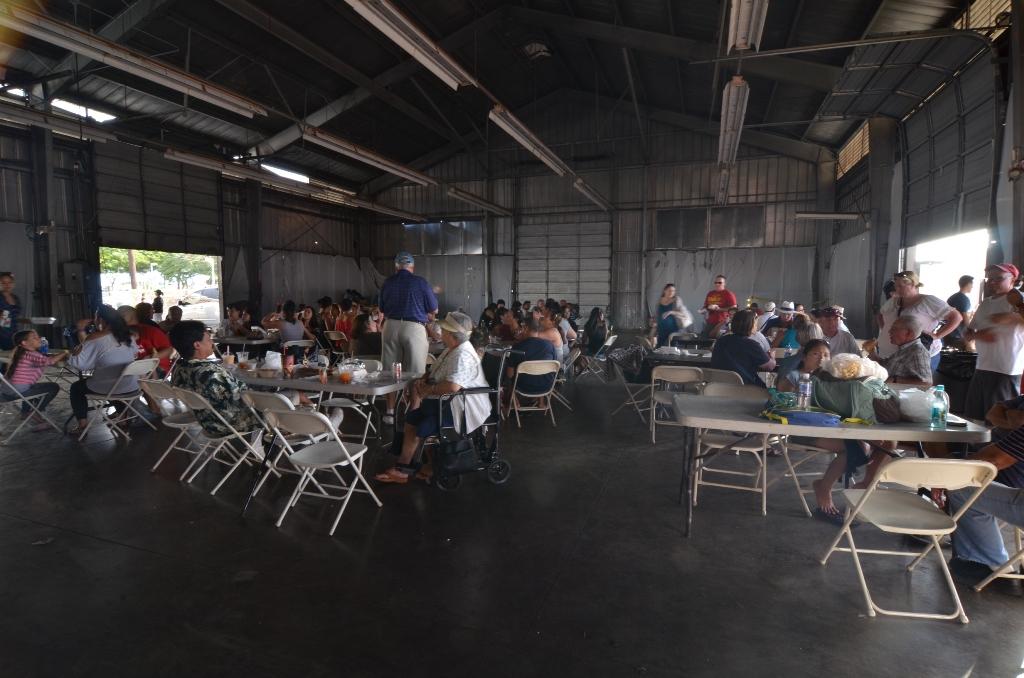 Food vendors have embraced the regulars who have religiously showed up for the event, but they get more excited when they see first-time attendees like Kyle Griffin, 31, who moved to Honolulu six months ago from Texas.
"We've never been to eat the street before," said Griffin who was joined by his wife, Kelly and two daughters, Katy and Waimea. "I think it's great. I think it's real good. We weren't really expecting a whole lot but there are a lot of food vendors out here. We're having a good time."
The success of Eat the Street can also be determined by the vendors that keep on returning to the event like Shogunai Tacos, Soul Patrol and Elena's Restaurant, which have been present in 11 of the 12 Eat the Street events.
"This is a really neat event," said Adrian Cedillo, 44, part owner of Elena's. "It brings different kinds of lunch wagons, all kinds of food. It's a good place to come out and try a little bit of everything."
Conversely, new additions join the food truck rally every month. This time around, the newcomers at the event were Da Falafel King, Leonard's Malasadas, Cheeseburger Land, Kettle Corn Hawaii and Five-O Ribs.
While Da Falafel King, Leonard's Malasadas and Cheeseburger Land are familiar with huge crowds as they have been successful businesses in Oahu long before joining in the food-truck bandwagon, the other two are relatively new to such a turnout. Five-O Ribs, which started business a few months ago, were quickly overwhelmed by the people lined up at its truck during Friday's event.
"We expected a lot, but not this much," said Tony McInerny, 43, who is one of the four co-founders of Five-O Ribs. "We had a number in our head to cook our ribs, and we had a number in our head to cook our briskets, and I think we're gonna achieve that and beyond. We've had a line of six people deep for the last three hours, so we're very happy that everyone is enjoying our ribs and our brisket."
Handouts were already being distributed to invite people for next month's Eat the Street. The theme will be "Chocolate" in lieu of Valentine's Day (although the event will be held 10 days after Feb. 14). Askew will again turn to word of mouth and social media to disseminate the news about the event.
"After we spend the budget, there's not a whole much left to do traditional promotions," Askew said. "So TV promotions, newspaper, magazine, we can't afford it. So you know that being we're hoping that being on the street for a couple of months will spread the word."
About 30 food truck and street vendors are expected at Eat the Street next month, which will be held in Kakaako from 4-9 p.m. Eat the Street will then be seen in Mililani and Kapolei some time during the year.
About the Contributors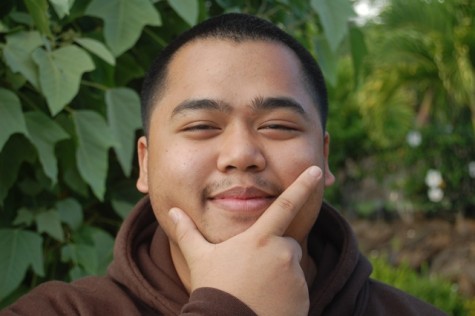 Rudy Vincent C. Juanito, Staff Writer
"Who am I? You sure you want to know? The story of my life is not for the faint of heart. If somebody said it was a happy little tale, if somebody told...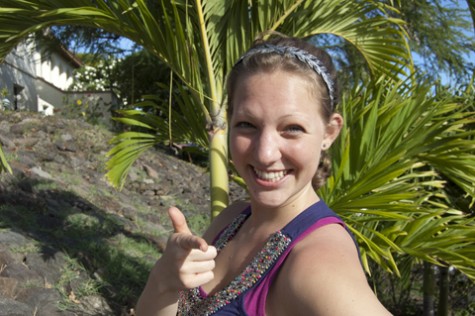 SM Webster, Staff Writer
A senior student attending Chaminade University, SarahMarie Webster, is a Mass Media-Communication Major.  She was the VP of Communications for the Chaminade...