The U.K. wants to ban Trump, it's a shame the U.S. doesn't.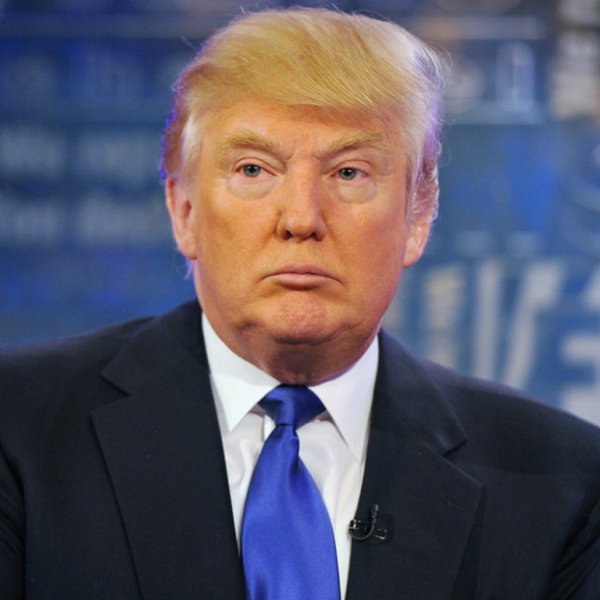 Donald Trump may be welcome in the eyes of right-wing Americans, but he is certainly not welcome in the United Kingdom, where despite all our faults, at least we don't let racist, misogynistic bullies lead the polls in election campaigns.
Trump is as noxious as any other terror organization, and just like I don't want ISIS, the IRA, Al Qaeda or any other terrorists threating and invading my United Kingdom, I certainly don't want Trump there either.
Thankfully, Suzanne "Genius" Kelly started an online petition that called for Trump to be blocked from entering the United Kingdom because of his Islamophobic hate speech; the online petition has received close to 600,000 signatures; I signed it twice.
The U.K. parliament allows online petitions with more than 100,000 signatures to be debated in parliament. The petitions are a great way to show U.K. parliamentary officials what the people want without having to wait around for elections; it offers a platform for short term, instant fixes to be dealt with, or at least discussed by members of parliament with authority to make new laws. In other words, it gives politicians something to do.
Kelly started the petition to deny Trump entry into the United Kingdom as a backlash of Trump's remarks about the Muslim community. The U.K. has refused right of entry to many other anti Muslim campaigners before, most famously Florida Pastor, Terry Jones, who was banned from entering the U.K. five years ago after organising a Quran-burning protest. Trump has never been spotted burning a Quran. Although I'm sure if Trump and Pastor Jones had a little get together they would have no problems burning the holy book; that's if Trump doesn't burst into flames himself first.
Trump responded to the potential ban in a typically "Trump" fashion after hearing about the popularity of the petition. He said that the U.K. should be thanking him for his comments and suggested the U.K. government is hiding behind political correctness. The public rightfully snubbed Trump's ignorant response as Britons continued to sign the petition even after it reached the 100,000 needed for review; it was actually at this stage that I created a whole new email address just to sign it for a second time.
The U.K. parliament responded promptly to the petition and debated the "Block Donald J Trump from UK entry" petition on Jan. 18. 2016. The Home Secretary responded to the petition backing Prime Minister David Cameron's remarks on how hurtful, unhelpful and wrong Trump's words on Muslims were and that the U.K. takes its stance on individual immigration very seriously. The government is aware of the people's hatred towards Trump and will monitor him. You can read the full statement here.
Although the U.K. Home Office said no to banning Trump this time around, I'm sure members of the public will remain optimistic; although a ban is unlikely, it would be fantastic.
Although Trump is still, somehow, leading the polls in the United States, it makes me proud that the U.K. and its people can see that problematic Trump is not the way to go.