Dominion rises from Chaminade
Finding a career is not always easy, but for business admin and accounting major Bronson Kukonu, he knew he wanted to start his own business ever since he was young.
The junior at Chaminade University has had an interest in sales for years, and on Jan. 1, he launched Dominion Apparel, an everyday street-casual clothing line.
"I had everything planned out good," Kukonu said. "I felt confident going into this."
Right now, Dominion has products such as raglan shirts (like baseball tees), tanks, strap backs, and staple bucket hats that are unisex.
By definition, the word "dominion" means "sovereignty" or "control." Kukonu added his own little twist behind the name and his brand.
"For Dominion itself, it's not about the clothes or the different garments you get or the products, but the message behind it," the 20-year-old junior said. "But basically, having control over yourself and knowing your worth."
Kukonu said the word is a reminder for him to never settle for less.
"Always know your worth," Kukonu repeated. "The word 'dominion' really hit home for me because that's how I want to live my life."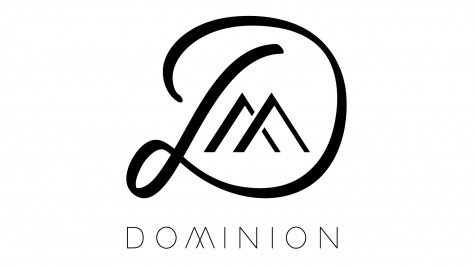 Trying to incorporate artists into his brand, Dominion hopes to work with many talented people by launching a YouTube series in the near future to share people's talent while they pass around the message behind "Dominion."
The company works with MMA fighter Bill Takeuchi, photographer Joey Samante and musician Mark Kawasaki.
"It's the metaphor of equating your creativity, imagination, and talent as something valuable and rare," he wrote on the Dominion website.
Kayla Yamasaki, recent customer of Dominion, first heard of Dominion through a friend.
"I think their (Dominion) brand is unique," Pearl City High School student, Yamasaki said. "You don't hear of apparels really incorporating talent with their brand."
She has the Dominion logo sticker on the gas tank of her car.
"I love their logo," the 17-year-old said. "It's simple, yet classy."
The logo consists of the letter "D" from Dominion and the mountains symbolize being at the highest peak, Kukonu said.
"It also has a subliminal message too because I'm from the mountains," said Kukonu, who grew up in the Palisades of Pearl City.
Dominion products are only available at www.dominion-apparel.com and urban pop-up shops. Find more information about when and where they vend by following them on Instagram, Twitter, and Facebook @4ominion.
Right now, Kukonu just plans on focusing his sales online, but he hopes for a brick and mortar in the future.
"Let us not be a generation who takes what we have for granted or who abuses their power," he wrote on the website. "Rather, let's be one who rises together and stewards what they were given for the generations to come."