A thrilling love story inspired by Pacific mythology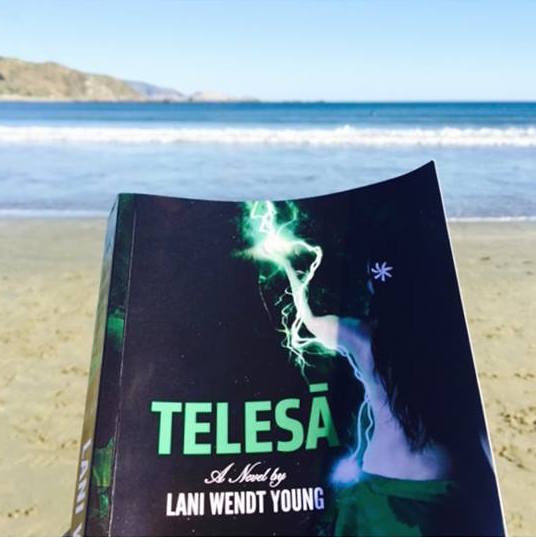 From the green emerald eyes of Daniel Tahi to the hidden waterfall that glistens in the moonlight, the intricate use of details throughout this literary piece proves the talent and remarkable ability of the author to capture the attention of her audience.
The Telesa, The Covenant Keeper was written by Samoan author Lani Wendt Young. Telesa are powerful women who manipulate elemental forces, sometimes for good, but often not. The Covenant Keeper is a tragic love story about Daniel Tahi, a handsome Rugby player and Leila Folger, a white washed Samoan girl. This book is so intriguing in that it does not only tell the tale of these two lovebirds, it also takes you along Leila's journey of self-discovery, especially in her realization of her history and gift or fire.
Leila is a gifted teenager who was born from a Caucasian man from Virginia and a Samoan woman from Apia, Western Samoa. She lost her mother at a very young age and her father raised her most of her life until he lost his battle with cancer. Leila was only 18 years old during her father's funeral, and upon burying her father, she decided to travel to Samoa, which was against her father's dying wishes, to rediscover her roots. She stayed with her aunty Matile and her uncle Tuala. They were not very welcoming when she first arrived. They warned her that her trip to Samoa was a mistake and that she should have never came. Although Leila's welcoming party was not very pleasant, she was determined to seek out who her mother was and the land she came from.
Leila's aunty and uncle informed her that during her stay in Samoa, she must attend school. She immediately registers at a Samoa College. Now Leila is a very stubborn character and can be very irritating as well. Further into the story, Leila meets Daniel Tahi, who she swoons over at first glance. That is until a friendly debate gone chaotic during her English class. Daniel Tahi later on becomes her love interest. He falls head-over-heels for her as well. Soon after, Daniel Tahi becomes a major part in this novel.
In the end, Leila discovers that her mother, Nafanua, whom was said to be dead, is actually alive and well when she pays a surprise visit to her aunty Matile. Nafanua informs Leila that she wants to get to know her and discuss her heritage and history. Leila is of course taken back by everything, especially finding out that her mother is not dead. In respect to her aunty Matile, Leila immediately tells Nafanua that she needs to leave and that she has no intention of rekindling their mother and daughter relationship.
Leila experiences excruciating heat flashes throughout the book, to the point where she has to grasp for air to breath. She finds out later that it was actually her gift of Telesa Fanua Afti, fire. There are three gifts of a Telesa, Matagi (wind), Vasa Loloa (water) and Fanua Afi (fire). Fanua Afi was considered a myth. It is stated in the book that it has been decades since a Fanua Afi Telesa was in the midst, which is why Nafanua wanted take Leila into her arms and train her to become part of her covenant. Leila finds out later that Nafanua has many secrets – some which are very scandalous.
This book is a great read for many members of this generation. It does an excellent job at portraying different cultural aspects and knowledge while also displaying a comparison between the Samoan culture and the American culture. The author's literary authority was reflected throughout the novel. It can really work up a reader's imagination on so many levels. This book is not only a tale of romance, but rather also one that highlights family, courage, belief, discovery and self-respect.
About the Contributor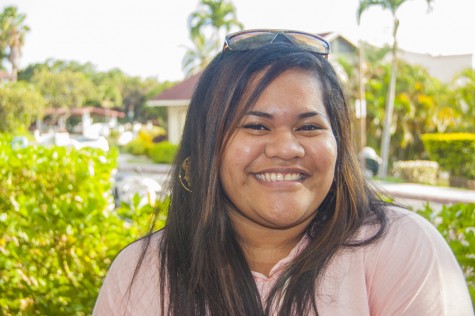 Victorian Lang, Staff Writer
Victorian Lang is from the heart of the Pacific called American Samoa and is a senior at Chaminade University. Victorian plans to move back home after...