The adventurous life of Michelle Bucher
Clement Bucher works with the Foreign Service of the United States Agency for the International Development. His job comes with moving around a lot to work with global challenges in overseas offices.
"The whole point is living overseas and getting appointed in different countries," said Michelle Bucher, a Chaminade freshman and international relations major. "So my dad got the opportunity to move around a lot."
Bucher, who is also on the CUH tennis team, was born in the Caribbean Port au Haiti and was there for five years before the all the migrating began. She and her family spent two years in Florida, two years in Bolivia, and then eight years in Hungary.
In the beginning of Bucher's adventures of adapting and moving around, she enjoyed it very much. It was definitely a kid's dream come true from making new friends, seeing new places and trying new cuisines.
Bucher attended American International School of Budapest where each level had a different country to visit for its fall trips.
For Bucher's sophomore year, she visited the Auschwitz Birkenau State Museum in Poland, which she described as "overwhelming" with all the history the foundation holds.
Bucher also volunteered to go on an underground cave adventure crawling through tight, pitch-dark tunnels in Pécs, Hungary.
"It had openings where you had to be careful because you can fall in," said Bucher. "It was really intense trying to climb up, it made me feel claustrophobic."
Nonetheless, it was one of the best craziest experiences in her life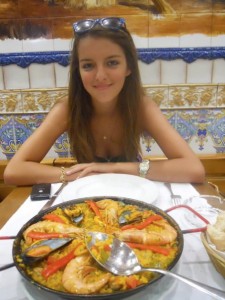 where focusing and paying close attention to her every movement was her only way of surviving that tunnel hike.
Out of all the places she has tried to adjust living in, Hungary was her favorite. It was hard for her to leave Hungary especially because it was the longest she has spent in one place with all the memories she has cherished there.
"I have lived there for eight years," said Bucher. "So its like a large part of my life growing up. The food was really good, everyone was so welcoming it made me felt Hungarian as well."
Leaving behind part of Bucher's teenage years and all the intimate friendships she has developed was heartbreaking, but still persisted to sustain her father's commitment to his job.
She then moved to Washington D.C for two years with her family before she started her new journey as a Silversword.
"I have always been in private schools so it was always a maximum of 20 people in the class," said Bucher. "I thought Chaminade would be the best option for me since I was used to the small classes."
Bucher played tennis all four years in high school, which was another perk about Chaminade she desired. She is now part of the CUH women's tennis team and plans to play all her years in college.
An International Relations major, Bucher plans to follow her father's footsteps and live overseas hopeful to work for U.S. embassy or the Agency for the International Development.
About the Contributor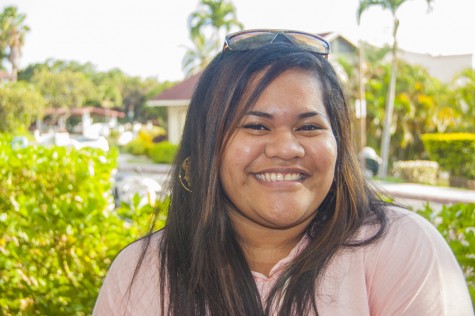 Victorian Lang, Staff Writer
Victorian Lang is from the heart of the Pacific called American Samoa and is a senior at Chaminade University. Victorian plans to move back home after...