Hay Fever: A crazy family… story
"Hay Fever" by Noel Coward is a high comedy, loosely based on the author's weekend experience at his good friend's country home. A family of four, each invite a guest over to the house without informing anyone. The play stars a group of regular people trying to survive a weekend with the dramatic Bliss family.
This video features interviews with the David Bliss actor Dr. Cliff Bieberly, director Father Robert Bouffier and Chaminade senior Alanah Torre.
The cast included:
Judith Bliss:
Stacia Garlach
David Bliss:
Cliff Bieberly
Simon Bliss:
Treston Silva
Sorel Bliss:
Shannon Gray
Sandy Tyrell:
Adam Brewer
Jackie Coryton:
Angelica Lewis
Myra Arundel:
Ashleigh Taylor
Richard Greatham:
Aaron Anthony Harper
Clara:
Marchella Versteegh
The crew included:
Technical Director and Design Advisor:
Christopher Patrinos
Stage Manager and Property Master:
Rachael Paeste
Lighting Designer:
Adam Brewer
Scenic Design:
Dacia Samilo and Liezl Duldulao
Audio Visual (Allied) Design:
Natasha Enos and Claire Paul
Costuming:
Sister Grace Capella
Illustration:
Toni Silva
Technician/Carpenter:
Brandon Fierro
Marchella Verstegh
Thi Chhoeun
Rory McCarthy
Ashleigh Taylor
Vinney Atalig-Hocog
Millie Mongalo
Marketing and Graphic Design:
Shannon Gray
About the Contributor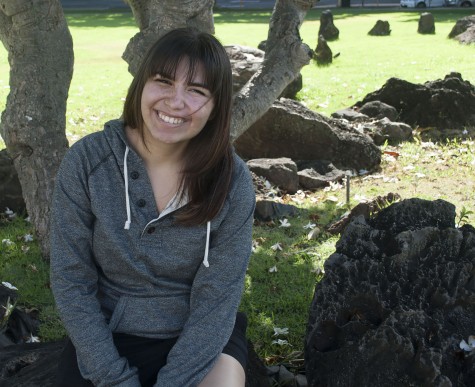 Brandee Lima, Staff Writer
Brandee Lima was raised in Kaneohe, Hawaii until her tenth birthday, when her family moved to Guam. She graduated from St. Paul Christian School in 2011....