Earl: a sandwich experience
Taking the place of plate lunches and making way for sandwiches is new shop, Earl Sandwich. Located off of Waialae Avenue, owner Justin Parvizimotlagh and his father make each sandwich to order. With Earl you are sure to satisfy any craving with the creative twists on your everyday sandwiches.
Tucked away in a small shopping center is Earl Sandwich, a delicious new sandwich shop. It is open weekdays 10 a.m. to 6 p.m. and Friday through Sunday from 7 a.m. to 4 p.m. The private parking lot can be limited, and the shop is quite small but it's all worth it to experience this place.
Accepting credit cards, take-out, and catering orders, Earl is accommodating to your sandwich needs.
The ambiance is hipster as the shop is trendy and authentic. The menu is written on chalkboard, with bold colors to attract customers, the tabletops that line the border of the restaurant are wooden and have barstools so you can relax and talk story with a friend while you enjoy your sandwich. The workers are all young and friendly workers, and if you are feeling creative there is even a small wooden box to share any new sandwich ideas.
Although Earl may be small, it provides an authentic feel whether you are watching your sandwich being made or enjoying the quiet sounds of nature outside the windows, Earl Sandwich creates a warm atmosphere.
Growing up in the food industry, Justin started in his dad's pizza parlor in Baltimore before moving on to other restaurants. After graduating from HPU, he decided to open his own shop and it just took a call to his dad to reunite the two in the kitchen.
Greeting each customer individually, Justin and his father welcome customers as if it is their home. Justin's passion is obvious as he presents his menu in such detail that you can't help but want to try all of them. The menu is simple and contains about 7 sandwiches all developed to perfection.
Described as "Thanksgiving in your mouth," the Jamestown is a perfect sandwich to enjoy during the holiday season. This favorite is a turkey sandwich, dressed up with cranberries and curried yams. The Turkey Jam Sam, a new sandwich to Earl's menu is a turkey salad sandwich perfected with a generous amount of bacon jam.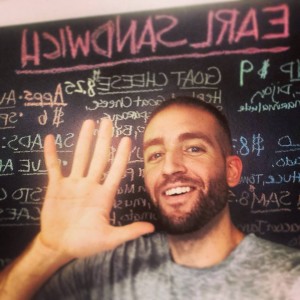 Bacon jam is a savory jam that will leave you wanting more. Created by Justin, Earl's bacon jam is sure to make any sandwich a unique experience.
The first Earl sandwich I ever tried was the French Dip. It has since become the culprit of my sandwich cravings and the reason I go to Earl Sandwich.
The French Dip is created with thin slices of roast beef, gruyere, sweet dijon fennel marmalade and au jus, served on top of fresh ciabatta bread. Soaking this sandwich in the au jus is a bite of heaven. The only thing that can make it better is the addition of bacon jam.
I cannot wait until the next time I get an Earl's lunch craving so I can have my taste buds satisfied with a fresh new sandwich. I've got my eyes on the Fun Guy, a sandwich stuffed with mushrooms, hummus, and the fennel onion marmalade.
Monday-Thursday: 10 a.m.-6 p.m.
Friday-Sunday: 7 a.m.-4 p.m.
Location: 1137 11th Ave. (next to Jamaican Irie Jerk)
Sandwiches: $8
About the Contributor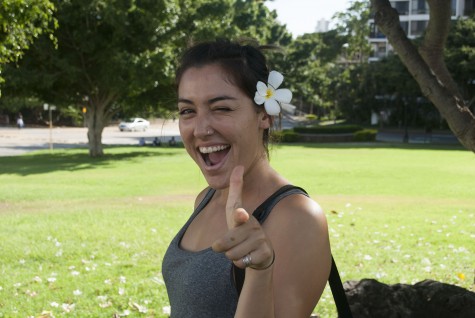 Theresa Capllonch, Staff Writer
Theresa is from the beautiful island of Oahu and is majoring in marketing at Chaminade University. As a softball player for the Swords, she has a competitive...