White Sunday wows Chaminade again
On Oct. 12, Lumana'i O Samoa (LOS) club once again celebrated White Sunday at the Mystical Rose Oratory, a holiday observed by American and Western Samoa falling on the second Sunday of every October.
"This was another reason why I wanted to attend Chaminade University. It was because they celebrate White Sunday," said 27-year-old student of CUH and president of LOS, Iupelisiliva Hine pei.
Fealofani O Samoa (FOS) club of University of Hawaii at Manoa was also invited to join the event; it acted a brief skit and executed creative dance performances.
White Sunday is a service for children and a day where their parents and communities honor and celebrate childhood. It is a tradition that the children dress up in white and host programs during church services.
About the Contributor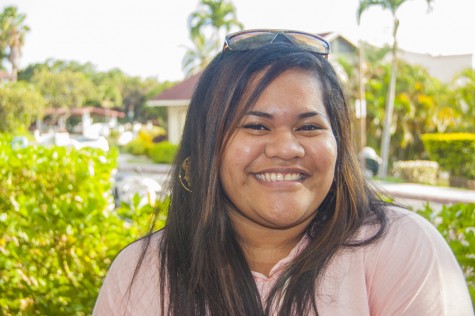 Victorian Lang, Staff Writer
Victorian Lang is from the heart of the Pacific called American Samoa and is a senior at Chaminade University. Victorian plans to move back home after...