Black Cultures United, new club, emerges on campus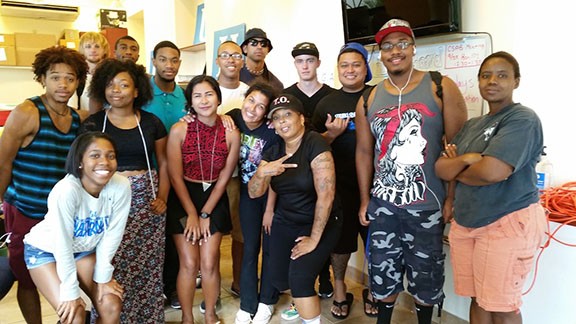 Some students  at CUH have brought back an old club with a new name.
The spring semester of 2012 was the last time Black Student Union was a club on campus. The reasons of taking a break were many: students left or graduated, some students didn't have time and there were power struggles between students that caused the club to fall by the wayside. At the beginning of this semester, many students of different ethnicities wanted to bring it back.
This time around, with a new name, Black Cultures United decided to let all ethnicities in.
Before the BCU could become a club again, it had to re-register this fall before Club Fest in order to be active again. This is the procedure once a club has taken a semester off. This club has tried to make a comeback before now this new club is up and running.
Junior Darnell Fenderson, a Business Administration major from Cleveland, Ohio was willing to take on the challenge of becoming the club's president. He had a vision of uniting other cultures on campus in order to have a voice. Fenderson's two motivating factors for stepping up to become president were, he wanted African-American's on campus to have a voice and he wanted the club to have longevity.
"I always wanted an African-American club, when I was a freshman no one approach me about being a part of the BSU, I didn't know we had a club on campus," said Fenderson.
In his Fenderson's mind, this was the perfect opportunity to set his wheels in motion.
"I set out to approach every freshman and African-American student I saw," Fenderson said with an ear-to-ear smile.
This time around, the club has added multiple positions and an assortment of ethnicities to show cultural diversity. Fenderson executed his plan for his officers. Normally there only four positions: president, vice president, treasurer, and secretary. He wanted more structure and created more position for students to have a say. Now the club has a president, two vice presidents, two secretaries, a historian and a public relations person.
He selected students who cared about having a voice and wanted to represent the BCU at CUH with conviction and pride.
"You have to make people feel they're a part of something," said Fenderson.
The jovial junior mentioned that when people feel they're a part of something, they tend to work harder.
Before the campus sees what BCU is all about, I want us as a group to have weekly team-building exercise," said the junior. "Topics in the news we will discuss, brainstorming ideas and getting guest speakers to come to CUH and for us to know one another better."
He mentioned that in the past, members of BSU didn't always get along and became "enemies" because of the power struggle and the club fell short of its expectation of having a club for African-Americans on campus, according to Fenderson.
"We need to stick together, especially on a small campus like Chaminade," he said. "We're considered the super minority so everything we do has to be tight and on point."
That's why Fenderson made clear that he wanted all ethnicities to join. To him, it will enhance the chances of a traditional African-American club. That's why we have Causasians, Hispanics, and Pacific Islanders who are willing to break down the barriers. It will ease people minds and let them know the club is here to stay.
Greg Johansson, a 20-year-old from Bainbridge Island, Wash., said he has no qualms about being a Caucasian male in a traditional all African-American club. It's about cultures uniting as one.
"In a perfect world, we want others to feel comfortable and be a part of a movement," said Johansson.
Johansson also mentions that you don't have to be black in order to contribute. You won't be discriminated against because the club's about promoting unity itself.
Black Cultures United meets every Monday at 12:30 p.m. at the CSGA office in Ching Hall. Any student is invited to attend. The club currently has 25 members but is hoping for more to join.
"It's going to be a beautiful thang next semester, so everyone sit back and enjoy the ride," Fenderson said.
About the Contributor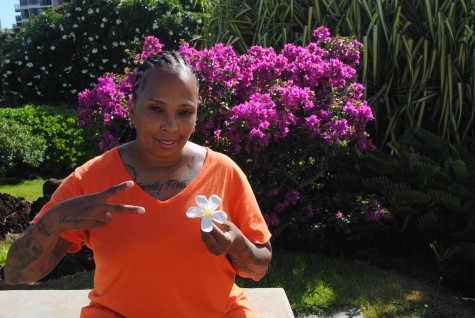 T.O. Turner, Staff Writer
T.O. Turner is from Boston, Mass., and is a senior at Chaminade University studying Communication/Broadcasting.  In her spare time, she likes to go shopping...