Top 10: Food places around O'ahu
Here in Hawai'i, food is a large part of the culture. On O'ahu, various places around the island specialize in "local kine grinds." Islanders travel long distances to eat some of their favorite dishes. Here's a list of some of the Top 10 restaurants around the island known for their grub.
10.  Rainbow Drive-In
3308 Kanaina Ave, Honolulu HI
Located on Kapahulu Avenue, Rainbow Drive-In specializes in cheap local food that patrons line up to order on a daily basis. Known for their gravy all over loco mocos, mouth-watering chili, and over-filled mixed plates, on a hot day, one must order an Icee float to wash down the hearty meal.
9. Happy Day Restaurant
3553 Waialae Ave, Honolulu HI
What locals know as "manapua and pork hash," Happy Day patrons stand in line for "char siu bao and cake noodles." On weekends especially, one can expect a line so extensive, even the workers are running frantic. That must tell you something, the food is good. If ever in the Kaimuki area and wanting some authentic Chinese food, this is the place to try.
8. Ono Seafood
747 Kapahulu Ave, Honolulu HI
A recent delicacy that locals have learned to create makes your mouth water, just by hearing it … poke bowl. With the most popular poke being spicy ahi, Ono Seafood has the sauce down pat. With the perfect ratio of poke to rice and a drink for $7, you can't go wrong.
7. Bogart's Café
3045 Monsarrat Ave, Honolulu HI
The new superfood acai has become quite popular here in the islands in such short amount of time. Bogart's Café is one place known for its acai bowl: a delicious blend of acai berry, topped with organic granola, fresh bananas, crisp strawberries, ripe blueberries, and drizzled with golden honey. After a nice run or hike, have one of these to cool you down.
6. Duke's Waikiki
2335 Kalakaua Ave, Honolulu HI
While walking down the strip in Waikiki, one can't help but stop into the infamous Duke's Waikiki. Whether it's just for a Mai Tai or a slice of Hula Pie, Duke's never fails to impress. With such a large variety of food to choose from, one will definitely leave there satisfied.
5. Cholo's Mexican Food
66-250 Kamehameha Hwy, Haleiwa HI
A blended margarita with a salt rim pairs nicely with a bowl of salty tortilla chips and spicy salsa. Cholo's, on the North Shore of Oahu, is a great place to go when you're craving authentic Mexican food and wanting to just get out of town.
4. Ted's Bakery
59-024 Kamehameha Hwy, Honolulu HI
Right across the street from Sunset Beach is a little hole in the wall famous for its pies. But on the other side is a restaurant, with a line around the building. Ted's Bakery has "the best" garlic shrimp known to surfers and islanders. Locals travel just to curb their craving and enjoy the scenery.
3. Liliha Bakery
515 N Kuakini St, Honolulu HI
Open 24 hours a day, Liliha Bakery's old-style diner decor lures customers for late-night cravings. Island visitors go there especially for coco puffs, and butter rolls.
2. Zippy's Restaurant
Another island favorite, open 24 hours, made famous for its chili and chicken plate, is always a go-to for a late-night or early morning food run. This fast food at numerous locations satisfies the hunger of many.
1. Helena's Hawaiian Food
1240 N School St, Honolulu HI
Well worth the two-hour wait, Helena's Hawaiian Food warms the heart of hungry customers awaiting authentic Hawaiian food. "Their pipi kaula is out of this world," said customer Andrew Lai, 42, from Waipi'o, Oahu. Offering ala carte menu items, one can't go wrong when ordering one of each. For a taste of tradition, stop in to Helena's and see what the hype is all out.
About the Contributor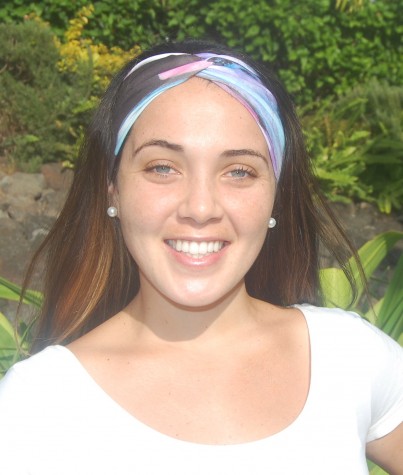 Teagan Waialeale, Staff Writer
Teagan is from the Garden Island of Kaua'i. She has lived on Oahu since 2006. Now a senior, Teagan is finishing her bachelor's degree in Communication...