Top 10: K-pop songs
Not too long ago the popular song "Gangnam Style" by PSY was released and has approximately 1.811 billion Youtube views. However, it wasn't the first Korean Pop song to be a global sensation. To experience the "Hallyu Wave" or "Korean Wave," here are ten K-pop songs to check out.
10. "Candy" – H.O.T.
Starting off the countdown is H.O.T.'s "Candy," a popular '90s song that may be reminiscent of a mix between Aaron Carter and N'SYNC. Take Aaron Carter's song "I Want Candy" and multiply it by 10 in terms of cuteness and pop. The five-member male group was one of the first idol groups to pave the way for K-pop idols today.
9. "Bubble Pop" – HyunA
It was released in the summer of 2011 and became a hit on YouTube despite being banned from some Korean music programs, due to its "racy" content.  This peppy upbeat song will have people dancing along in no time. It's best to listen only a handful of times unless for some unknown reason, people would prefer to have breathy "ooh ooh ooh" and "bubble bubble pop pop" stuck in their head for some time.
8. "Lucifer" – SHINee
Take a listen to this song and in no time you'll be humming along and singing random English phrases from the song, such as "loverholic, robotronic," and yes that is an actual phrase from the song.
7. "Good Day" – IU
The catchy, adorable and easy listening song can easily make anyone think it's a happy song. The lyrics are sad but are meant to be happy, so that it can turn the small rejection she experienced into a good day.
6. "HUG" – DBSK (TVXQ)
It's a soft-spoken song about love. A singer of another group admitted to learning how to sing this song to confess to a girl he had a crush on. The soft music and harmonies will melt hearts, just like it did with fans who love it. Not only is it in Korean, people have the option to listen to it in Japanese and English. Keep in mind that they have an accent when they sing in English.
5. "I Am the Best" – 2NE1
The four-member girl group released their "All-Kill" track "I Am the Best" in 2011. It's an electro pop song that exudes confidence.  It was also recently featured in a "So You Think You Can Dance" performance.
4. "Nobody" – Wonder Girls
With its catchy chorus of "I want nobody nobody but you" followed by two claps, it is easy to sing and dance along to. It was translated and introduced to America at the Jonas Brothers World Tour 2009. Be sure to check out both versions, but the Korean version is better.
3. "Sorry Sorry" – Super Junior
It's an electro pop song that has a catchy beat. After listening to this song, a regular apology to someone won't due anymore, it will be replaced with "sorry sorry sorry sorry" with the "sorry" hand motion and choreography, and if it's not sung aloud, the thought of singing it will be present.
2. "Lies" – Big Bang
Written, composed and produced by member G-Dragon, the hip-hop beat combined with the sad piano melody, draws people's attention and keeps it. This song was ranked No.1 for seven weeks on various Korean music charts and was ultimately the turning point for Big Bang.
1. "Gee" – Girls' Generation
It was No.1 for nine weeks straight on a number of Korean music charts and ultimately gave the nine-member girl group attention globally. Its upbeat rhythm and constant use of the word "Gee" has people humming along without realizing it. People are not always in the mood for a preppy upbeat song, but luckily for them, the girls have various remixes that are just as catchy but much more mellow.
About the Contributor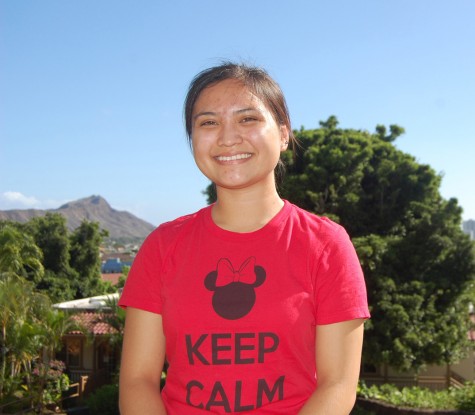 Alanah Torre, Staff Writer
Alanah Torre was born and raised on the island of Guam. She graduated from Academy of Our Lady of Guam High School. She is currently a junior at Chaminade...