Duo spreads 'urban aloha' to Honolulu
Jenna Robinson, the founder of the non-profit event Urban Aloha, had no idea that a voice would impact hundreds of people in Hawaii.
Robinson and her partner, Liz Kline, joined forces this summer to create Urban Aloha, a bi-annual non-profit event that benefits the Youth Outreach Center in Waikiki, where Kline regularly distributes donations of food and clothing.
The first Urban Aloha event, which was held in August, consisted of live art, small booths, slam poetry and a raffle for a stay at the Sheraton Waikiki. All of the proceeds made from Urban Aloha are donated to the Youth Outreach Center.
"After doing my first drop-off at the Youth Outreach Center, I knew that this is what I wanted to do," said Kline, whose experiences compelled Robinson to create an event that would benefit all members of the community.
The name "Urban Aloha" rooted from an idea that Robinson, 23, had when experimenting with names for the event.
"Some say that in town, people have no heart," Robinson said. "I asked myself, 'How do you show love in town? How do you show that aloha spirit to an urban community?'"
Robinson, a barista at the Starbucks in Manoa, and Kline, a manager at the Volcano Fine Electronics kiosk in Ala Moana Center, spread the word about their event to a few friends, who promoted UA to others within their social circles.
Little did Robinson and Kline know that hundreds would flock to their non-profit event.
"Every uprising artist wants to do good," said Robinson, who performed a few slam pieces at the event. "It gives them a platform to express themselves while doing something good for the community."
Due to the immense success of the first UA event, Robinson and Kline are in the works of planning a second Urban Aloha event, set for January.
Although UA had gained $2,000 in donations from the event – plus $500 from Robinson and Kline's pockets – the couple eventually found themselves in legal trouble.
"We got a call from the attorney general's office one day, and this guy was saying that raffles were illegal in Hawaii," Kline said. "He basically implied that we stole the money, so it was kind of a shock to me. I called Jenna and my mom and I just literally cried, wondering what would happen to us."
Both Robinson and Kline discovered that raffles were illegal in the state of Hawaii, but after settling the issue with another representative from the attorney general's office, the couple was let go with a warning.
"It was definitely a learning experience for us," Kline said.
Despite the circumstances they were faced with, the two took the experience as an inspiration to stand their ground, even in the hardest times.
Robinson and Kline still make frequent donations to the Youth Outreach Center – one day, they had 12 bags full of clothes to donate – and people still contribute to the couple's efforts to better the lives of the youth in Hawaii.
According to Kline, the next Urban Aloha event is centered on bullying prevention and the couple has already talked to a few other beneficiaries – including the Gay and Straight Alliance of Hawaii – to sponsor their next event.
Kline and Robinson are impressed by the work they've done thus far.
"This [Urban Aloha] has given us a way to be a voice," Robinson said. "Urban Aloha helped us to stand up for who we are."
About the Contributor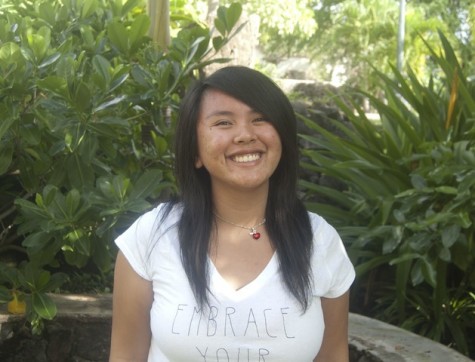 Vina Cristobal, Staff Writer
Vina Cristobal is a junior who is majoring in Communications (Mass Media). This is her second semester as a staff writer for the Silversword.  In her...