End of the year blockbuster films
The buzz for the 2014 Oscar nominations is out. "Gravity" directed by Alfonso Cuaron is competing with "12 Years a Slave" directed by Steve McQueen, for best picture.  Gravity takes you on a journey when an accident leaves a medical engineer and an astronaut working together to survive as they drift threw space. The film "12 Year Slave" is a compelling story of a free black man from New York who is kidnaped and sold into slavery.
With upcoming releases in November and December there are still a few films in races for the gold. The Residential Hall Association at Chaminade University is organizing a movie night for students living in halls. This includes free admission and free transportation to go watch the 75th annual Hunger Games "Catching Fire." For more information talk to your resident advisor or drop by the ResLife office located next to Kiefer Hall.
Nov. 1
An adaptation from Orson Scott Card science-fiction novel, "Ender's Game" is an apocalyptic story plot. An international military is in dyer need of a leader who can save the planet from an alien attack. Ender Wiggin, a gifted young mind, is recruited and trained to lead his fellow soldiers into a battle that will determine the future of the human race.
Nov. 8
"The Dark World" is the sequel to Thor "The God of Thunder." Thor is casted out of Asgard for his arrogance. He is sent to earth to live among humans where he quickly becomes their finest defender when evil threatens the existence of an entire race.
Nov. 22
Winner of the Hollywood film festival for song of the year, "Catching Fire" is the fallow up to the first "Hunger Games." After the victory of the 74th Hunger Games ignites a rebellion in the District of Panem. Both Katniss and Peeta lives are put in danger by the Capitol as they waits for the right time to use the media in an attempt to have them both killed by their own people in the 75th Hunger Games.
Nov. 29
Director Spike Lee takes on the "Old Boy," a story about a man who was kidnapped and held hostage for 20 years in solitary confinement. When he gets released he goes on a mission to find who where the people that organized his punishment.
Dec. 13
A comedy, "The Legend Continues," the sequel to the 2004 "Anchorman." Staring Will Ferrell as Ron Burgundy is leaving San Diego for a new job in New York's first 24-hour news channel to claim back up to the top of the ratings.
Dec. 18
"American Hustle"  A con man, Irving Rosenfeld, along with his seductive British partner Sydney Prosser is forced to work for a wild FBI agent Richie DiMaso. DiMaso pushes them into a world of Jersey powerbrokers and mafia. This film is staring Amy Adams as Syndey Prosser, Christian Bale as Irving Rosenfeld, and Bradley Cooper as Richie DiMaso.
Dec. 27
Ben Stiller takes on a more serious roll in "The Secret Life of Walter Mitty," as an office worker who lives inside fantasy worlds. He gets to live an adventurous life while romancing his co-worker sets off a global journey to fix things when both are threatened by potential unemployment.
About the Contributor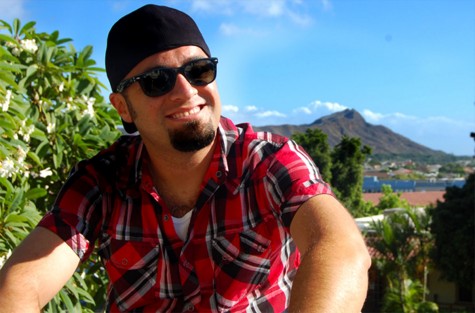 Jerry Vizcarra, Staff Writer
Jerry Vizcarra is originally from Carson, Calif. He is an Inner City Filmmakers alumni where he learned the fundamentals of filmmaking. In 2008 he was...