Nappy Roots needs Fresh Cut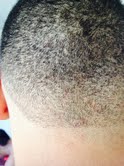 Whether he admits it or not, a man values his appearance. He calls his clothing his "gear" or "fit," his shoes as "kicks" or "sneakers" and jewelry as "ice," but out of all choices and style to strengthen his appearance and appeal, one that makes them all is his haircut. Having your hair groomed and looking nice is something a man dares to go without.
A guy has many reasons to have his hair well groomed and up kept. With so many barbershops in the local area to Kaimuki, it's tough finding the right one. Many Chaminade students have struggled to find comfortable, affordable, quality barbershops or salons close to the university.
Many students have been trying out different barbershops local in the area trying to find a niche¢ in what they're looking for providing a great service that they cannot turn down. Local shops include Aloha Barber shop, DJ Barber shop, Supercuts, Island Style cuts, Flava & Da Wing shop and the Waialae Barbershop and Hair salon.
"There are so many barber shops near Chaminade in Kaimuki, but it's all about finding the right one, and I'm still currently searching, " said Max Meadows, sophomore transfer student from Japan.
When it comes down to comfort, Aloha Barber shop and Flava & Da Wig shop are the more apparent as, many student gravitate to these shops because of their genuine nature and friendly presence. Prices vary at each shop depending on hair type, style, and design incorporated in the haircut, but general prices are flexible.
Below is a list of current prices for the local barbershops in Kaimuki:
Aloha Barbershop–Regular haircuts for men start at $10
565 Kapahulu Ave.  Honolulu, HI 96815
(808) 737-2155
DJ Barbershop– Regular haircuts for men start at $15.
3346 Campbell Ave.  Honolulu, HI 96815
(808) 732-3355
Supercuts Waialae– Regular haircuts for men start at $20
3057 Waialae Ave. Honolulu, HI
(808) 737-5401
Island Style Cuts– Regular haircuts for men start at $15
843 Kapahulu Ave.  Honolulu, HI 96816
(808) 732-7879
Flava & Da Wig shop–Regular haircuts for men start at $10
1750 Kalakaua Ave.  Honolulu, HI 96826
(808) 944-9321
Waialae Barbershop and Hair Salon–Regular haircuts for men and women are 20% off starting at $11
3036 Waialae Ave. Honolulu, HI 96816
808) 738-8288
"I love Da Wing shop, the atmosphere and professionalism is good, and Aloha barber shop cool too, I feel as if I'm at a barber shop back home in Chicago when I walk into their shops," said Darnell Federson, junior at Chaminade.
While comfort and a low price range is important in selecting a barbershop to groom your hair, time seems to always be a prominent factor as well. No one wants to sit in barbershops for hours and hours waiting to get in the chair. The faster your cut is the more reliable that particular barbershop will be. Of the six barbershops listed in the local Kaimuki area, appointments are recommended, though some have walk-in short wait time.
"Our shop gets very busy from Thursdays to Mondays, so the best day to get cut would be Tuesday and Wednesday unless you call for an appointment and you will be all set," said Chris Pacheo, barber of Island Style cuts.
Like Island Style Cuts, Flava & Da Wig shop, Aloha Baraber shop and SupercutsWaialae all have similar schedule. Each barbershop ranging in different haircuts and designs, there are many options to choose from.
"I always go to Super Cuts, they're aright, not the best cut, but good enough for me, said Michael Pennock, Chaminade graduate 2013."Not the same cut as if it was a brother on brother cut, paid 20 dollars not including tip, but hey I had to get cut."
In the life of a college student, it has been known to be a struggle and lots of Chaminade students are currently in the struggle finding the right barbershop. Haircuts have always been a demand for men to present themselves well groomed, at the right cost, would you rather look rough and scruffy at the chance of getting a bad haircut or take your chances and hope your cut is clean and fresh.
About the Contributor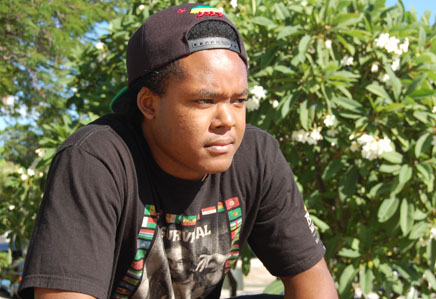 Terrance Aikens, Staff Writer
Terrance Aikens, a Los Angeles native to the greater South Central area, is pursuing a career as a radio disc jockey. Terrance  is a senior at Chaminade...