Top 10: Electronic Dance Music Events Worldwide
"Plur," known as Peace, Love, Unity and Respect, is considered the guidelines according to the foundation of rave culture when experiencing an electronic dance music festival. To celebrate the beautiful culture of EDM, here is a list of the Top 10 electronic dance events held all over the world.
10. Dayglow Tour
The Dayglow Tour is one of many well-known electronic dance festivals because of its numerous events held during a year. Each year, Dayglow hosts dance festivals in 30 cities across the United States and is officially known as the "World's largest paint party." Dayglow has received this name due to its colorful nature of music and expression through its dynamic theme of paint. This is an event for all paint lovers.
9. Electric Zoo
The Electric Zoo, unlike the one-day events, is hosted for three days annually during Labor Day weekend.  This EDM festival is held each year at Randall's Island Park in New York and brings a lot of traffic due to its open venue. The park is located along the East River between Manhattan, Queens and the Bronx with a total of 24 acres of grassland.
8. The Love Festival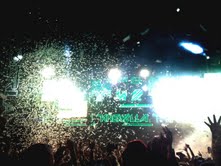 The Love Festival, formerly known as Lovevolution, creates an identity spread throughout the world that brings people from all walks of life to a total of three events held in Las Vegas, Honolulu and Los Angeles. The Love Festival stands as the core principle of "Plur," beautiful music and the overall experience themed with love. As each EDM event has its own persona, the highly praised Love Festival is considered the true festival of love.
7. Detroit Electronic Music Festival: Movement (DEMF)
The DEMF held in Detroit, is one of the largest EDM festivals in the United States, ranging with a three-day event schedule with a recorded 90,000 attendees. This event is one of the biggest events to sign more than 100 artist with more than five sound stages geared to the overall experience.
6. Nocturnal Wonderland
The Nocturnal Wonderland is a sub-EDM festival event of many "Wonderland's" located throughout the United States. Brought to you by Insomanic, Nocturnal Wonderland is a fast-growing event that brings forth a discovery tapping into the nocturnal evolution of your own reality. Held in September annually, Noctural Wonderland is an EDM festival you don't want to miss. Availability of camping, this San Bernardino, Calif., event is packed with a recorded 50,000 attendees.
5. Mysteryland
Mysteryland EDM festival is held annually in the Netherlands with a stardom dating back to the year 1993. Mysteryland has created new opportunities for many EDM events to rise up after and globally announce and showcase their festivals around the world. Mysteryland is also known as the oldest EDM festival in Holland with other 60,000+ attendees a year for each event.
 4. Ultra Music Festival (UMF)
The Ultra Music Festival is one of the biggest events held each year in the electronic dance world. Held in Miami, many people from all over the world make trips to attend this event. On average ranging in a 100,000 attendees and having an "all-ages event," brings more traffic. Ultra Music Festival is part of Winter Music Conference, which is a week of events in which UMF is held for three days.
3. Tomorrowland
Tomorrowland, brought to you by ID&T coming in with more than 180,000 attendees, has the right to be known as one of the biggest sought off events of the year. Located in Belgium, Tomorrowland has connected the souls of EDM to their remedy. With only being organized since 2005, this event held in Boom, Belgium, has taken the world by storm with its many inventive set music stage designs bringing creative new ideas towards the future of this profound rave culture.
2. Electric Daisy Carnival (EDC)
The Electric Daisy Carnival, officially known as EDC, has taken the world by storm. Brought to you by Insomniac, EDC has undergone many changes throughout the past five years. Originally in Los Angeles, EDC has now moved to Las Vegas as it has become the world's largest electronic dance music festival in North America. This event is an 18+ event, and now has expanded to Orlando, Puerto Rico, New York, Dallas, and Denver.
1. Street Parade
The Street Parade located in Zurich, Switzerland, is held the second weekend in August annually. With more than 1,000,000 attendees, the Street Parade deserves to be the top EDM festival in the world. Going back to back with EDC, the Street Parade is considered the biggest international electronic music festival in the world. This is an event of a lifetime, and it's a must go.
About the Contributor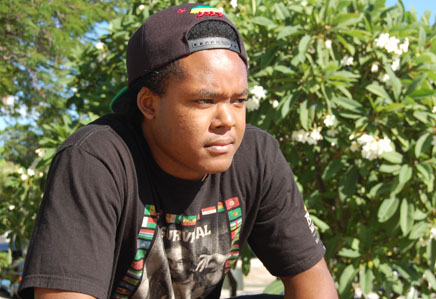 Terrance Aikens, Staff Writer
Terrance Aikens, a Los Angeles native to the greater South Central area, is pursuing a career as a radio disc jockey. Terrance  is a senior at Chaminade...