Top 10: Worst college mascots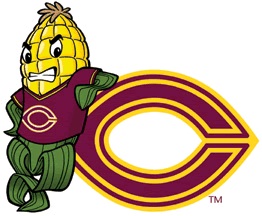 Many colleges around the country are known and recognized by their prominent mascot, such as the Kentucky Wildcats, Michigan Wolverines, and of course our beloved Chaminade Silversword. Unfortunately some universities aren't as lucky as us and have "odder" mascots to say the least. Here is a list of the top 10 worst college mascots.
10. St. Louis University Billiken
Not many know what a Billiken, the mascot is actually a "charm doll" created by an art teacher at the school. Unfortunately, the actual mascot looks more like an alien than anything charming.
9. Southern Illinois Salukis
What is a Saluki? The mascot was created from the schools nickname "little Egypt," but in reality, it's a Persian Greyhound.
8. Stanford University Cardinals (Evergreen Tree)
Now a Cardinal is a nice and some would say normal mascot, but what is not normal is having a giant Evergreen Tree running around at sporting events, which is exactly what Stanford does. The school says the tree brings out the vivid red in the school colors.
7. University of California Santa Cruz Banana Slugs
I wonder what they thought was more intimidating, the size or the viciousness of a slug?
6. Trinity College Trolls
Although a Troll can be slightly intimidating having one be the face of your Christian college may not be the best idea.
5. Concordia Cobbers
We all love some good ol' corn on the cob, but as a school mascot this Minnesota school may have let it's appetite get the best of it in this decision.
4. Williams College Purple Cow
Although a Divison III college, this mascot got its claim to fame from Lee Corso pulling out the Purple Cow head on ESPN's "College Game Day". Never the less the only thing worse than a pink elephant in the room … is a Purple Cow.
3. Scottsdale Community Fighting Artichoke
As kids, we hate vegetables to eat. And as adults we hate vegetables as mascots.
2. Delta State Fighting Okra
A vegetable should never be in a costume unless it's for "Veggie Tales on Ice."
1.North Carolina School of the Arts Fighting Pickles
This name was derived from a pickle festival held in North Carolina, but as an art school you would it they would be able to come up with anything better than a fighting pickle.
No matter what the school mascot is, everyone has love for their respective university whether it be because of the academics, sports or location. Needless to say, after this list, I think it is safe to say we're lucky.
About the Contributor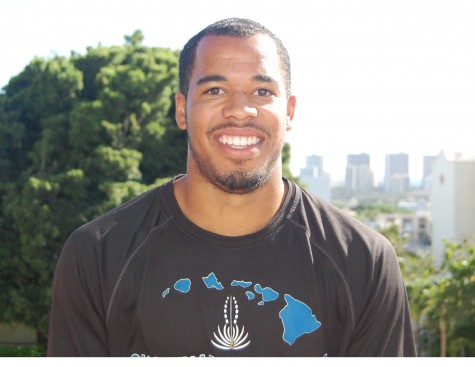 Lee Bailey, Staff Writer
Lee is a junior Communications-Marketing major at Chaminade University from West Bloomfield, Mich. He is a third-year player for Chaminade's basketball...