As the semester comes to a close and seniors depart from Chaminade, what will they be doing? Diversity and individualism are common aspects of students at Chaminade. Yes, many after graduation will be working or furthering their education, but there is a large group planning out-of-the ordinary futures.
Here are a few unique plans some students have for their post-Chaminade careers.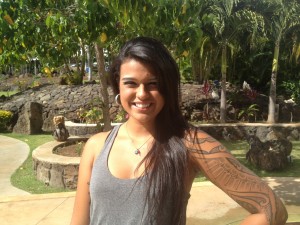 Suse Sampaio Simoes
Simoes, 22, from Bahia, Brazil, is majoring in broadcasting while also getting a minor in political science. Simoes might be best known at Chaminade for her dance performances at the Pacific Island Review (PIR) and the International Extravaganza, but after graduation she will be studying to become a diplomat in Sao Paulo, Brazil, for the next 2-3 years. Diplomats are required to know an extensive amount of information, while also being fluent in four languages; luckily Simoes is already fluent in Spanish, Portuguese and English. Simoes just recently found out she was approved for U.S. citizenship after being a resident in the U.S. for 10 years.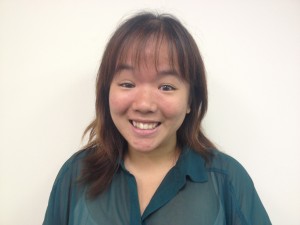 Claudia Chan
Chan, 21, from Hong Kong, is majoring in marketing and will be returning to Hong Kong to start an internship at the Television Broadcast Company, where she will be working as an interviewer and story idea creator. Chaminade wasn't Chan's first choice, but she received valuable experience in the student government and the Hogan Entrepreneurial program. She also had the opportunity to take the marketing campaigns class, where students compete in the National Student Advertising Competition. She also is grateful for her vastly improved writing skills from the help of Kim Baxter, who teaches news writing at Chaminade.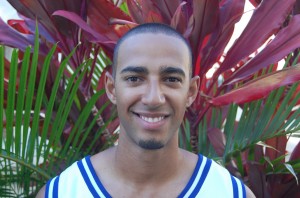 Dominique Cooks
Cooks, 23, from Wollongong, Australia, will be returning home to play for a semi-pro basketball team, the Illawarra Hulks. Cooks received his bachelor's degree in international trade in May 2012 but chose to play another year on the Chaminade basketball team, while taking classes for a master's degree in business administration. Cooks, a 6-foot-4 guard who played for CUH basketball and was captain of the team, will continue to pursue his MBA online when he returns home.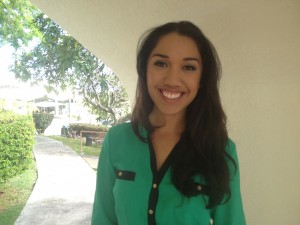 Lei 'Ui Kaholokula
Kaholokula, 21, from Kaap'a, Kaua'i, will be staying on Oahu after graduation and preparing for the Miss Hawaii Pageant on June 8. Kaholokula is majoring in broadcasting and is currently inquiring for a position at Hawaii News Now. Her dream job would be as a news anchor. She knew she wanted to a career where she could be vocal when she made the daily announcements at her elementary school. She claims to still know the announcement format to this day. Another opportunity Kaholokula is considering is to teach hula in Japan.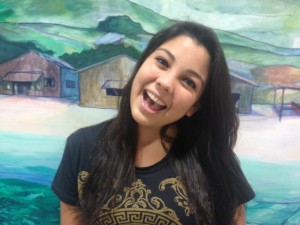 Chelsea Seki
Seki, 22, a marketing major from Ewa Beach, will be going to China on May 30 with the Hogan Entrepreneurial program for a cultural immersion experience for three weeks. She will then go to Disney College in Florida on Aug. 5, for a semester, where she will work and attend to school. She will be living in the dorms and hopes to apply for a marketing position at Disney after her semester is over.
Ji-yun Arakawa
Arakawa, 22, is originally from Incheon, Korea, but attended Leilehua High School in Wahiawa. Arakawa will be receiving a bachelor's degree in interior design but has decided to join the Air Force or Army after graduation. She plans to become a linguist in the military. Arakawa is fluent in Korean and English. She has also taken Japanese at Chaminade and plans to improve her studies after graduation. Arakawa will also be showcasing her work at the interior design senior portfolio exhibition on May 9, at The Arts at Mark's Garage from 5 p.m. to 8 p.m.