Fulfillment in Culture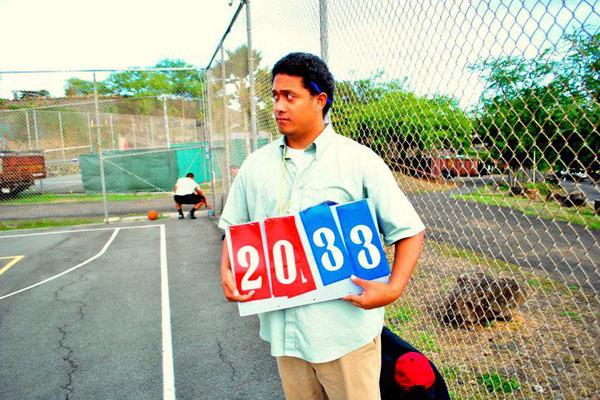 When training for a job at Disneyland, the trainee's are shown a video that open their hearts and minds to the Disney identity. The Disney identity, "The happiest place on earth," was not a feeling Makerusa Porotesano felt too often while battling for recognition in family disputes as a youth.
Today many faculty and students know Porotesano as Mak and don't only see him as the Director of the Office of Student Activities and Leadership (OSAL), but…
"He's also sacrificially generous with a playful sense of humor and poetic soul, a lover of God and uncompromisingly committed to his morals and ethics as a leader," stated by Pisila Tukia, a two-year graduate of Chaminade University in 2011 who previously worked under Porotesano.
Growing up in a low-income community in Portland, Ore., Porotesano had to learn to live his life influenced and submerged into the African-American cultural perspective of living in the ghetto. Even though he grew in this environment, he always felt that there was some unidentified culture missing. As times got hard in the care of his single mother, she wasn't able to see him as often as she'd wanted, so he was taken in by his aunt on multiple occasions to live in another part of Portland. This area was filled with rich white kids that poked fun at his discrepant appearance.
While in search for his identity Porotesano was empowered by his inner thoughts of prosperity on the inside but was constantly labeled as unintelligent, insignificant and useless by friends and teachers. After doing poorly in intermediate school, he was sent back to his mother that started a new family but he wasn't involved. One day he found out he was going to Disneyland, most kids would be jumping for joy, on the other hand he was terrified and rebelled against his mother's decision. Spending time in California was an awakening for him as he got a little taste of his family's love, the joy of Disney and insight of his samoan culture.
Going back to Portland proud to be of Samoan heritage was his new prized possession. As Porotesano prayed for growth of a Samoan church he saw his prayers answered when he began attending a local church that spoke samoan even though he didn't understand what they were saying he felt joy in himself for being there. Having a rough start in high school, at the end of sophomore year he accumulated a .89 gpa but graduated with 2.4gpa after hard work and motivation because "All I needed is someone to believe in me and have a great community!"
After getting involved in basketball at Cleveland High School, Porotesano took his talent and love for his culture to the collegiate level. His athletic ability was still there but it was not enough to land him a permanent place on the team. Nonetheless, he flourished as a student leader at Portland Community College. Still, he did not feel fulfilled with his identity but now he was old enough and wise enough to do something about it. So he did what many Samoans wouldn't ever think about volunteering to do. He got a plane ticket to go back to Samoa, somewhere he hasn't been since he was about five years old. Mak fell in love with his culture all over again, which gave his life, meaning, and purpose; drive to strive for something and someone greater.
Spending a couple years in Samoa, he went back to Portland and provided cultural services to the students and organizations at Portland State. As he began growing as a man and falling more and more in love with his culture, he began to evaluate further issues in social injustice. Learning about social injustice and gaining the ability to identify them in life helped Porotesano focus with more intent and concretely.
Hawaii is an attractive state in itself due to it's "spirit" but it's has been shown even more special to Porotesano due to his want and need to populate different cultures with intelligence regarding social injustice. This brought him to Honolulu to get his Degree in Pacific Islander Studies to see and hear their perspective and communicate the perspective from Portland.
Porotesano said, "I came here without a plan, didn't have a place to stay or a job to provide but I found those things. My mindset was just like going to Samoa, I'm just going to show up and see what happens."
He built off his love to do service and help others and that's how he landed the job at Chaminade through helping a friend through service. Because Makerusa Porotesano continues to do great things in life, like going out to Kalihi with a group of friends during easter sunday weekend to feed them and live their lifestyle for a weekend, he will continue to be a blessing to others.
"The quality Mak embodies as a leader never fails to imprint on anyone. He constantly motivates and lends a helping hand everywhere he goes. He's definitely a huge role model in my life and I can only hope to make half of the changes he has made in our Pacific Islander community," says Desiree Yamase, the Graduate Assistant of OSAL.