Small acts, big impact

Kindness may seem like a simple gesture, but for Chaminade senior Jennifer Laganse, compassion that is expressed through small acts are the greatest life lessons.
For nearly two months, friends Laganse and Jessica Canalin have traveled to areas on O'ahu notorious for being occupied by homeless residents to feed the unsettled occupants.
"Honestly, I was sitting at work one day and it was put on my heart to reach out to people in need," Canalin said.
Driven by her ambition to help the less fortunate, Canalin immediately phoned her close friend, Jenn Laganse to encourage her support on her newfound bandwagon mission.
"It was really random," said Laganse, "I got a phone call from Jay (referring to Canalin) expecting her to ask me for a ride on a rainy day, and I was surprised when she said that were going to buy food and feed the homeless."
Given the opportunity to make a significant impact on peoples lives like 2000 movie drama "Pay it Forward," Laganse and Canalin spent their personal money to purchase $20 worth of McDonald's burgers to feed homeless occupants on River Street located in Chinatown.
"Doing something without the expectation of anything in return, without the intent of personal gain and out of pure kindness is a great feeling."
The duo continued feeding the homeless every Friday for two weeks when word about their acts had spread throughout their home church, Destiny Christian Church.
"We didn't realize that so many people appreciated what we were doing," Canalin said. "Before we knew it, more and more people wanted to get involved."
From what started with only two people had suddenly expanded to their "Connect group," a growing youth ministry through Destiny Christian Church. The Connect group has gone as far as reaching out to people outside the church community to spread awareness and include more active participants.
"I love how infections this is becoming" Laganse said. "And I feel this entire experience has impacted me the most in more ways than one. I appreciate so much more and I built bonds with the people who tell me how grateful they are for what I do; for what we do."
About the Contributor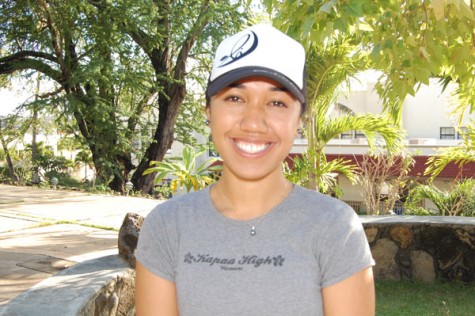 Lei Ui Kaholokula, Staff Writer
Born and raised on the island of Kaua'i, Lei U'i Kaholokula aspires to take her education in Communication and Mass Media to greater heights and become...