Military can help pay for college, guarantee a job after graduation
Letisha Vaba, a junior psychology major at Chaminade, has been using a combination of scholarships, a transfer grant and student loans to finance her education.  Even with all of these benefits, Vaba is considering joining the Air Force as an officer once her college career is finished.
"It is an opportunity once I get out [of college]," Vaba said.  "I want to become financially stable.  I want to build a career.  I want to be able to support my family."
Vaba is hoping the Air Force will be able to help repay some of her student loans through one of their student loan repayment programs.
Finding a way to finance the ever-increasing cost of attending a higher university can be difficult.  According to the Project on Student Debt, an initiative of the Institute for College Access & Success, "Two-thirds of college seniors who graduated in 2011 had student loan debt, with an average of $26,600 per borrower. Meanwhile, unemployment for young college graduates remained high at 8.8 percent in 2011." Finding employment after graduation is also becoming increasingly difficult.
Ethan Murao, a senior at Chaminade from Waipio-Gentry, joined the Air Force Reserve in December 2011 in order to help finance his studies.
"It was definitely worth it [joining the Air Force Reserve]," Murao said.  "It put money in my pocket, and it made me a better person."
Murao also said it was a good opportunity, especially if you "need financial backing."
If Murao or Vaba provide any encouragement to the benefits of joining, serving in one of the five military branches can help finance some or all higher education costs.
The first way is the Post-9/11 G.I. Bill.  By enlisting in the Army, Navy, Air Force, Marine Corps, or Coast Guard, benefits can be collected after 90 days of service. The G.I. Bill will pay between 40 percent to 100 percent of tuition and fees depending on  length of time on active duty.  The Post-9/11 GI Bill can possibly pay for full tuition and fees, a monthly housing allowance, and up to $1,000 for books and supplies per year.
There are also a few noteworthy programs for students already attending college.  These programs will train civilians to be an officer in the military.  According to the United States Dept. of Labor, Bureau of Labor Statistics,  "Officers … are leaders of the military, supervising and managing activities in every occupational specialty in the military."
Each service conducts their own Officer Candidate School, the initial course required to become an officer. Maj. Michael Rosner, an officer strength manager for the Hawaii Army National Guard said that Officer Candidate School (OCS) was the toughest school he had been to in either his military or civilian career.
The Army, Air Force, Navy and Marine Corps all offer Reserve Officer Training Corps (ROTC) programs.  The requirements for these ROTC programs differ between the services.  ROTC can be taken all four years of college or can be taken the last two years. ROTC requires taking Military Science classes and typically attending summer training between junior and senior year.  ROTC offers full tuition scholarships and a monthly stipend. The Army Reserve and National Guard also offer a Simultaneous Membership Program (SMP), which allows a member to work and get paid one weekend a month at an Army unit to supplement on-campus training.  This money is in addition to the money received from the monthly ROTC stipend.
The Coast Guard offers a program called the College Student Pre-Commissioning Initiative (CSPI) that pays for the junior and senior years of college.  This program pays full tuition and fees for up to two academic years, provides money for textbooks, and pays a salary of a little more than $2,200 a month while attending school.
The Marine Corps offers a program called Platoon Leaders Class.  Students attend either two six-week courses their freshman summer and junior summer, or sophomore summer and junior summer, or one 10-week course over their junior summer.  The Marine Corps will pay tuition assistance of up to $5,200 a year.
This list is not all-inclusive and these options are just a few of many created by the military to train and recruit eligible civilians to the highest standards if military service.  Specific programs are also offered for students in the fields of medicine, engineering, law and aviation.
About the Contributor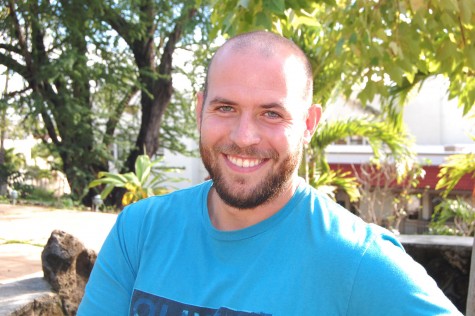 Rick Pefley, Staff Writer
Rick Pefley was born and raised in Detroit, Mich.  He is a junior majoring in Communications with a concentration in Marketing.  After being released...