There She is, Miss Hawaii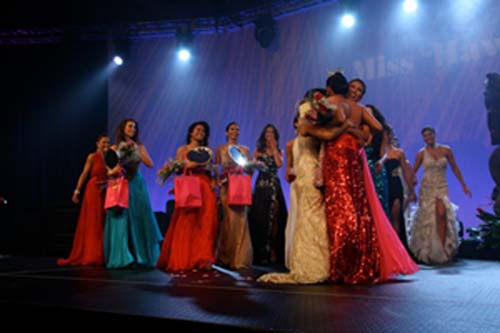 Exuding traits of beauty combined with intelligence bound by poise and unified by confidence, there is no mistaking that Skyler Kamaka is the unparalleled choice to represent the Hawaiian Islands as the reigning Miss Hawaii 2012.
Crowned in early June 2012, Kamaka's life wasn't always led by pageantry. Never in her wildest dreams did she picture herself to be competing for a preliminary title that would then lead her toward vying for the state title of Miss Hawaii.
"It was the furthest thing from my mind, I was a sports jock and still am a sports jock. I went to college on a volleyball scholarship and as my senior year started I began to think about my future after college."
With hopes to continue her education after volleyball, Kamaka recognized that the best opportunity to attain annuity would be through the Miss America Organization, which has been the largest scholarship provider for women since 1921.
With a "Go Get'um" attitude, Kamaka- who attended Kamehameha- Kapalama on Oahu, used her athletic tactics to provide her with a different outlook of the contest.
"I looked at the Miss Hawaii competition as a volleyball season," Kamaka said. "There is the preparation phase, regional competition (preliminary pageant), evaluation, correction and the championships (Miss Hawaii)."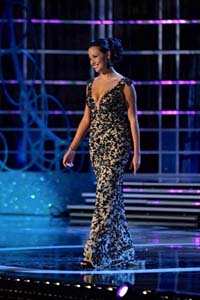 As a first time competitor to Miss Hawaii, Kamaka chose a platform (personal issue supported by each competitor) that stuck close to home. Clinically diagnosed with dyslexia at age 7, Kamaka vividly remembers feeling excluded in many of the activities growing up.
"As a collegiate athlete I realized that athletes have the potential to be positive role models in society, and prevent that feeling of exclusion in our youth."
Kamaka's past experiences fueled her to create a volunteer organization called API: Athletes Promoting Inclusion. The organization is comprised of collegiate and professional athletes and is designed to promote inclusion to individuals with disabilities who are interested in athletics.
Kamaka brought a fresh perspective to the table that won over the judges and gained the support of Hawaii. After winning the Miss Hawaii title, Kamaka graciously accepted her new "job" with no preconceptions of her Miss Hawaii journey.
Kamaka's entire Miss Hawaii experience is what prepared her for the final destination to the godfather of all pageants, Miss America.
"The Miss Hawaii committee members were a huge help to me. They worked with me a few times a week on current events and taking an introspective look at myself. All the appearances and 'people skills' you learn as Miss Hawaii has helped me to appreciate life and this amazing journey I have been blessed with."
The Miss America Organization has helped Kamaka tap into her full potential of being a wonderful ambassador for Hawaii and becoming a wonderful role model for young women.
"The MAO has empowered me to be a voice in my community, stand up for what I believe in and empower other women to become successful in their own lives," said Kamaka.
For Kamaka, many opportunities arose throughout her reign, opportunities taking her out of country and even appearing on Hawaii 5-0. She has influenced pre-school children, encouraged senior citizens and laughed with celebrities but she said the best part about being Miss Hawaii is seeing a smile on someone's face who has met her for the very first time.
For future competitors who desire to run for a title, Kamaka shares this piece of advice.
"Stay true to who you are. It's so easy to get caught up in the busy schedule, opinions of others and the whirlwind of events. It's the woman within, who's true to herself, that always walks away with the greatest prize."
About the Contributor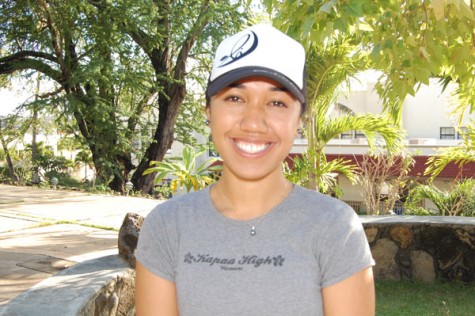 Lei Ui Kaholokula, Staff Writer
Born and raised on the island of Kaua'i, Lei U'i Kaholokula aspires to take her education in Communication and Mass Media to greater heights and become...