Help out during the holidays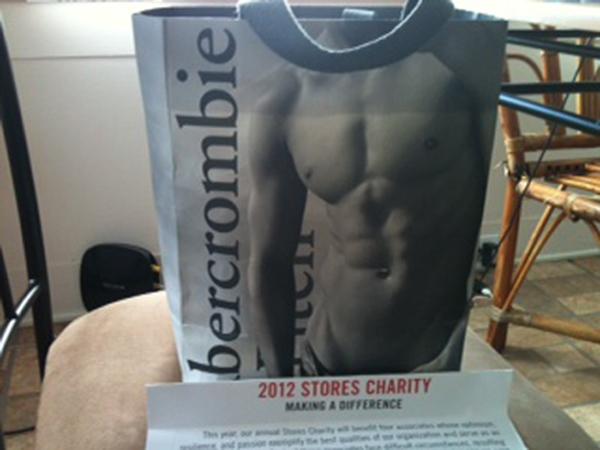 December, the season of giving, is finally here. While there are many reasons to be excited during this time of the year- seasonal shopping, twinkling lights, and McDonald's Eggnog milkshakes, it is important to remember that this is also a time when food drives, charities, and community services are highly promoted. The reason for this seems to come from charities focusing on family, friendship, and acts of benevolence parallel with Christmas and traditional holidays during December.
I work at Abercrombie and Fitch, and during the whole month of December the store is promoting a charity called the 2012 Stores Charity: Making a Difference. It is a charity within Abercrombie and seeks to help three of its employees who are having a difficult time this year. The employees are dealing with serious illnesses and the financial burden of medical treatment. Abercrombie restricts this charity to only its employees when it comes to asking for donations, but I decided that because it is the time of giving and good nature, it is important to give back to any charity.
A couple friends and I who work at Abercrombie came together and decided to go public with this cause. We spent this past Saturday afternoon in Kapiolani Park selling refreshments, making all of our money collected directly going towards the 2012 Stores Charity Cause. Altogether, we raised $75. By making this cause open to the public, I feel as if the charity will be able to collect more aid for these sick staff members than it has done in past years. The feeling of doing a good deed for someone at no hidden benefit for your own self, made me realize why we should all help out with a charity this December. There are many upcoming charities here in Honolulu that are simple to sign up for and can make a difference in someone's life.
Ronald McDonald House of Hawaii: This offers a facility that creates a "home away from home" environment for children and families going through this difficult time. It is put on by Kapiolani Hospital and is a small home where volunteers work to meet the needs of children and their families. It is available not only for Hawaii residents, but other families that are forced to come from other islands that fail to meet requirements of medical treatment Kapiolani Hospital has to offer.
The house allows patients and their families to stay from several days to a span of time as much as up to several months. The house has convenient ways to volunteer your time. There is a community baker for the house; a green thumb volunteer who manages plants and gardening, an office work volunteer, and the family room volunteer. The family room volunteer spends their time by playing and comforting the children and families in the house.
12 Bars of Christmas: Perfect for the college student, this event is basically a pub craw, although it is open for all ages to join. Twelve well-known and popular bars and hotels in Chinatown link together to promote entertainment and services beginning December 18 at 7 p.m. The evening event welcomes friends, families, and children to join together and walk the streets of Chinatown, mingling in these locations. The vendors will be trying to raise money through donations and consumer purchases. All proceeds and donations go toward two organizations in Hawaii: the Hawaii Children's Cancer Foundation, as well as the Make a Wish Foundation. Volunteers are needed to help run the raffle and prize drawing for this event.
St. Jude Give a Thanks Walk: This walk is a simple way to not only get exercise, but raise awareness and aid for ill children. You can get involved by forming a team and getting sponsors in the form of friends pitching in a few bucks for you and your team to walk, or vendors located around the Honolulu area. Sponsors are those that will fund you and your team to walk, with all proceeds benefiting children in need. The walk is Dec. 1, beginning at 8 a.m. in Ala Moana Beach Park. The first step is simple, because it is merely a registration form provided online and is zero cost to join.
We should all celebrate and be thankful for our health and well being during this month. Whether it is two hours spent at the Ronald McDonald House, or participating in Chinatown's Twelve Bars of Christmas pub-crawl, you can make a difference in someone's life. Many who are less fortunate than ourselves depend on others to lend a hand. It is our responsibility and never too late to extend that hand.
About the Contributor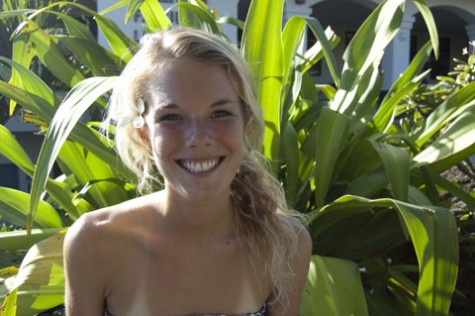 Emily Ochsner, Staff Writer
Emily Ochsner grew up in Camarillo, California, and attended Chaminade University in Honolulu, HI, immediately after graduating high school in her hometown....