Story time with Mahlon Moore
When listening to the radio, you may hear commercials and traffic reports by the same voice on every radio station. That recognizable voice is Mahlon Moore.
Moore, a local radio broadcaster, visited Chaminade University on Wednesday, Nov. 7. He shared his life journey through his profession of a broadcaster and also gave CUH Radio students advice on radio production.
"It's interesting to have a recognizable voice," Moore said. "When you're on TV people recognize you all the time, but when you're on the radio, you go out, no one knows who you are. But sometimes they do."
Moore shared a story of a time he was at a grocery store and the kid bagging his groceries asked if he wanted paper or plastic. Moore replied back with paper, and the bag boy asked if he was Mahlon Moore. He was stunned that the bag boy got that from him saying paper.
Moore started his passion for radio in college. His job was to pick records out for the disc jockeys to play on their campus radio at Wichita State University in Kansas, where he studied from 1969-1973. He has traveled around a lot from Kansas, his hometown, to Florida, to Colorado, to New Mexico and finally settled in Honolulu.
Moore has worked in Honolulu since 1990. He started at Krater 96, then created a smooth jazz station with KSSK and ended with KGMB Hawaii News Now as a voiceover for commercials.
Since leaving his job at Hawaii News Now, Moore has continued his career onto a different path. Moore started Link Screen, as a website designer.
Moore started Link Screen in 2001, which specializes in websites for small businesses, individuals, non-profits, churches and schools.
"Everyone needs a website now, it's a business card, it's a calling card for your company," Moore said.
He wanted to help people who couldn't afford to spend a lot of money on a website, and he also created a payment plan for individuals and companies so that it was affordable.
Students were able to have a question and answer session with Moore and were able to get some feedback to enhance CUH Radio.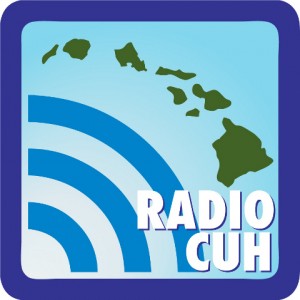 Moore emphasized on how radio personalities are a great way to be notable in the radio business. Since they can't see you, your voice and personality make a big impact on the radio show. He also shared that enunciating is important when being a radio host.
CUH Radio students brought Moore's attention that the most listeners CUH Radio has gotten at one time was 11 people, out of the 11, were two CUH Radio students.
Moore said that the first step to getting listeners is by marketing, which CUH hasn't been doing a very good job at.
By having a stable host at different hours of the day, having special guests, creating a specific genre or artist during a certain time and having a structured program, CUH Radio would be able to gain more listeners.
With these helpful tips from Moore, one of our own CUH Radio broadcasters may be the next recognizable voice that everyone knows.
Listen to CUH Radio at http://radiocuh.org/
Visit Moore's website http://linkscreen.com/
About the Contributor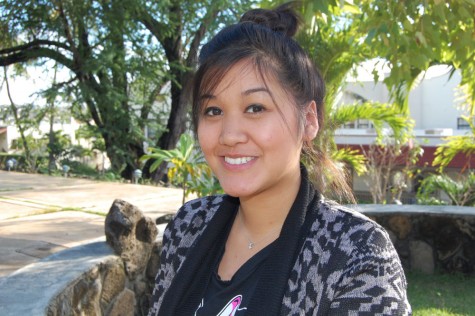 Carol Stacy, Staff Writer
Carol Stacy, a local Honolulu gal, is a junior studying Communications Marketing. Graphic design, photography, and fashion interests her, but one of her...