A sneak peek of new, upcoming movies
If you're a movie lover like myself and don't know what to see on a Friday or Saturday night, read some of these previews of upcoming, new movies coming out this month and December. I'm sure there will be a few to catch your eye.
The Twilight Saga: Breaking Dawn – Part 2
November 16
Starring: Kristen Stewart, Robert Pattinson and Taylor Lautner
Summary: If you're a big twi-hard fan like myself, then you don't want to miss Part 2 of the Twilight Saga: Breaking Dawn. With Bella officially being a vampire, she begins living her new life, new powers and new baby girl, Renesmee. However, when the family is threatened, Bella and the Cullen family – with the allies they assemble – must battle the Volturi to protect their family.
Silver Linings Playbook
November 21
Starring: Bradley Cooper, Jennifer Lawrence, Robert De Niro and Chris Tucker
Summary: A movie featuring the hot Bradley Cooper and the beautiful Jennifer Lawrence, who wouldn't want to watch these two in a movie together. Pat Solatano, played by Cooper, loses his house, job and wife and finds himself living at home with his parents after spending eight months in an institution on a plea bargain. Pat is determined to start over and be positive in order to get his wife back until he befriends a woman named Tiffany, played by Lawrence, who has problems of her own. They make a deal to help one another but as they begin helping each other, a bond forms between them, and silver linings appear in both their lives.
Life of Pi
November 21
Starring: Suraj Sharma, Irrfan Khan and Adil Hussain
Summary: Based on the best-selling novel written by Yann Martel, this book is brought to life following the magical journey of Pi Patel, the intelligent son of a zoo keeper. Pi and his family catch a ride on a huge freighter as they decide to move to Canada, but they get into a shipwreck. Pi finds himself stranded in the Pacific Ocean on a 26-foot lifeboat with a zebra, a hyena, an orangutan and a 450-pound Bengal tiger as they fight to survive.
Killing Them Softly
November 30
Starring: Brad Pitt, Ray Liotta and Richard Jenkins
Summary: If you're into mob movies, gun fights and Brad Pitt, then this movie could be for you. Check out this drama-thriller movie starring Pitt playing professional enforcer, Jackie Cogan, who is investigating a heist that happened during a mob-protected poker game.
The Hobbit: An Unexpected Journey
December 14
Starring: Martin Freeman, Ian McKellen and Richard Armitage
Summary: Calling all fantasy geeks! After nine long years, Peter Jackson has done it again and has finally delivered the prequel to the Lord of the Rings trilogy. The Hobbit is following the journey of Bilbo Baggins and his crazy yet dangerous adventure to the Lonely Mountain with a quite dynamic group of dwarves to reclaim a stolen treasure. There will be some familiar faces such as Hugo Weaving returns as Elrond, our favorite wizard Gandalf played by Ian McKellen, Cate Blanchett as the elf witch Galadriel, and of course Elijah Wood as Frodo Baggins. Don't miss the amazing journey that explains it all.
This is 40
December 21
Starring: Paul Rudd, Leslie Mann and Jason Segel
Summary: Remember that couple from Knocked Up? No, not Allison and Ben played by Katherine Heigl and Seth Rogen, but their friends Pete and Debbie played by Paul Rudd and Leslie Mann. If you enjoyed them in that movie, get ready to watch their dysfunctional yet hilarious relationship unfold a few years after the events of knocked up. The sarcastic, dirty jokes and humor will keep you laughing and entertained.
Jack Reacher
December 21
Starring: Tom Cruise, Rosamund Pike and Richard Jenkins
Summary: For all you Tom Cruise fans, he's at it again in this new action drama, Jack Reacher. Cruise plays a homicide investigator who is summoned to investigate a case of a man that claims he's innocent and has been wrongly accused for shooting five random victims that were said to be shot by an expert sniper. As Reacher digs deeper, he finds out more than he bargained for. If crime, action and drama are the types of movie to interest you, then this could be a must see.
On the Road
December 21
Starring: Garrett Hedlund, Sam Riley, and Kristen Stewart
Summary: Based on Jack Kerouac's generation defining novel, follow young writer Sal Paradise, played by Sam Riley, as his life goes for a whirlwind due to the encounter of Dean Moriarty (Garrett Hedlund) and his girl Marylou (Kristen Stewart). They travel across the country and encounter a mix of people who will impact their journey.
Django Unchained
December 25
Starring: Jamie Foxx, Christoph Waltz, Leonardo DiCaprio, Kerry Washington and Samuel L. Jackson
Summary: If you're a big fan of Quentin Tarantino movies, then get ready for his newly directed movie, Django Unchained. Former dentist, King Schultz (Christopher Waltz), buys the freedom of a slave, Django (Jamie Foxx), and trains him to become a deputy bounty hunter. Instead, he's led to the site of Django's wife (Kerry Washington) who is under the hands of Calvin Candie (Leonardo DiCaprio), a ruthless plantation owner. Django then sets out to rescue his wife and kills anyone who gets in his way.
Les Misérables
December 25
Starring: Hugh Jackman, Russell Crowe, Anne Hathaway and Amanda Seyfried
Summary: If musicals, romance and drama are some of your favorite types of movies, then this novel turned musical could be an instant favorite. Based on Victor Hugo's classic novel set in 19th century France, comes the musical adaption of Les Misérables about a paroled prisoner names Jean Valjean seeking redemption. Valjean, played by Hugh Jackman, breaks parole to make a new life for himself while trying to avoid getting caught by persistent inspector Javert, played by Russell Crowe.
About the Contributor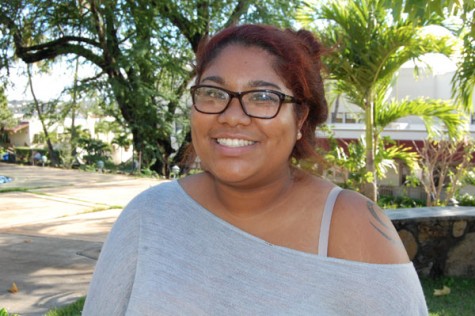 Tawnee Janae Rollerson, Staff Writer
Tawnee Janae Rollerson, a California-born native, is originally from Milpitas, CA. She graduated from Archbishop Mitty High School in San Jose, CA.  Tawnee...