6 uses, 1 pumpkin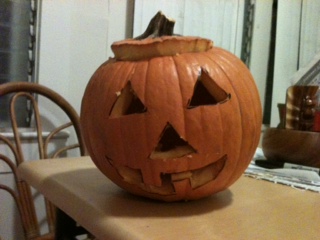 If you are looking for ways to get the best bang for your buck this Halloween with the purchase of one large pumpkin, then look no further! I have explored, tried, and tested five ways to make use of a pumpkin all the way down to its very core, while wasting nothing.
1. Carved Jack-o-Lantern
It takes tedious precision, but the perfect jack-o-lantern can be attained with the proper technique. First, choose a character, design, or "facial expression" that you would like your pumpkin to have. Transfer this design onto a sheet of printer paper either by drawing it on yourself, printing it from the Internet, or tracing it from another source. You then must dampen the paper in water or a mixture of vegetable oil so that it will stick to the area of the pumpkin you would like to carve.
Before chiseling away, it is important to eliminate the inside pumpkin matter so that it will not affect the carving aspect. With a large serrated knife, cut a circle around the pumpkin's stem about 3-4 inches in diameter around. It should be large enough for your hand to reach inside.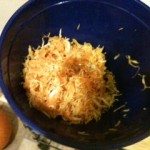 After removing this circle, you can begin to scoop out the "meat." Make sure to scrape a flat base once you reach the inside bottom of the pumpkin, so that a small candle will sit flat and not topple over. A spoon works best to extrapolate the stringy content. Save this "meat" by setting it aside and refrigerating it in a large bowl for later use. Once the pumpkin is hollow you can begin to cut along the paper as it is now stuck to the exterior of the pumpkin.
Small tea candles work best for giving your jack-o-lantern a warm illuminating glow.
2. Festive autumn air freshener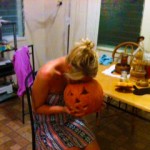 After Halloween, do not throw away your jack-o-lantern, because it still has a couple days left before it begins to rot. You can create an air freshener simply by using the hollow shell of the pumpkin and a few household spices or scents. If you wish to have a strong air freshener, you can carve a few more holes out of the pumpkin, but if not, the carvings already provide enough air filtration to let out a wafting aroma.
Choose pleasing spices to fill your pumpkin such as: cinnamon sticks, cloves, allspice, any potpourri and nutmeg for common "fall flavors." Rub the spices along the inner lining of the pumpkin; the cloves can also be pressed into the sides of the pumpkin. Place small tea candles along the inside; once lit, the spices will be warmed and will perforate stronger. Remove the stem circle to allow this pleasing aroma to rise through the top opening.
3. Haunted House "brains"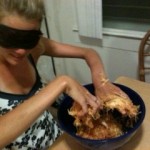 The pumpkin matter that you have been saving should now be taken out of the fridge. Separate the seeds from the meat and store the seeds in a Ziploc bag for later use. Divide the "de-seeded" pumpkin substance into two large portions, and one small cup's worth so that altogether there are three pumpkin matter divisions: two large and one small. Use one of the larger portions for this activity.
When hosting a haunted house party, you can create a spooky experience for guests by blind-folding them and forcing them to dip their hesitant hands into a bowl of warm, slimy brains aka stringy pumpkin "meat." Tie a cloth or eye mask around your guests' eyes and have them walk up to a large table of bowls. Place their hands into a bowl of eyeballs, or peeled grapes, human guts and fat, achieved by a bowl of room temperature Jell-O, and for the grand finale, you have the leftover pumpkin matter, or the brains of a human. Keep the bowl at room temperature to add to the fleshy and disgusting nature of your haunted house.
4. Cinnamon pumpkin bread 
With the other large portion of pumpkin meat, you can transform it into a warm baked loaf of delicious pumpkin bread flavored with the spicy fall flavor of cinnamon. Simply puree the pumpkin substance in a food processor or blender until it is no longer stringy and is equal to 2 full cups of puree. You will need additional ingredients to bake up this festive treat favorable at fall bake-sales, potluck desserts, an autumn feast, or gift for someone:
3 1/4 cups flour
1 1/2 cups white sugar
1 1/2 cups brown sugar
2 tsp baking soda
1 1/2 tsp salt
1 tsp ground nutmeg
2 tsp ground cinnamon
2/3 cup water
1 cup vegetable oil
4 eggs
1/2 cup chopped walnuts or pecans (optional)
*Chocolate chips or cinnamon chips are also delicious alternatives to using chopped nuts as well.
Preheat the oven to 350 degrees F. Grease or spray 3 small 7-by-3 inch cooking pans. Combine all dry ingredients first, stirring in the eggs, pumpkin puree, oil and water last. If you choose to use the nuts or chips, mix these in as well; reserve a small amount to top the bread batter with once poured into the pans. Bake the loaves for one hour, or if baking just one large loaf, the time can be reduced to just 40 minutes.
 5. Exfoliating pumpkin face mask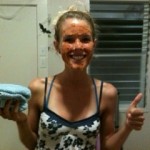 For those who want to rejuvenate and revitalize skin cells during the dry fall season, the contents of pumpkin provide high amounts of Vitamins A and C. This is perfect for restoring youth and pigment in the skin as these essential vitamins deliver skin healing powers.
You can make a soothing pumpkin facemask using the thin pumpkin puree that was reserved. It should equal 4 tbsp; you will also need 4 tsp of cornmeal, 2 tbsp mashed papaya or banana, 1 tbsp honey, 2 tsp aloe vera gel, and 1/2 tsp olive oil. Mix all of these ingredients except for the cornmeal in a bowl, and then pulse for 15 seconds in a blender or food processor.
Coarsely add in the cornmeal with a spoon, and mix together. Apply a thin amount to the "T-zone" area of your face: forehead, cheeks, and chin. Leave the mask on for 15-20 minutes. Rinse with cool water and wipe off with a washcloth.
This mask exfoliates the skin using natural ingredients such as papaya and corn meal. Repeat this mask a couple times a month during this fall season for excellent results.
6. Delicious roasted pumpkin seeds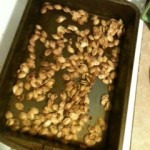 For a classic "taste of autumn" you can use the pumpkin seeds that were saved from earlier. All you need for this savory treat are three simple ingredients:
2 tsp salt
1 ½ cups raw pumpkin seeds
2 tsp melted butter
Preheat the oven to 300 degrees F and coat a large metal cooking pan or tray with cooking spray. Toss all ingredients together in a large bowl. Spread the seeds in a single layer across the tray and bake for an hour. Be sure to shuffle the seeds occasionally as they bake so that they come out a nice golden brown color.
As budget-conscious college students, celebrating fall does not have to take a toll on your wallet. Purchasing one large pumpkin allows anyone to enjoy many aspects of the autumn season at a low cost.
About the Contributor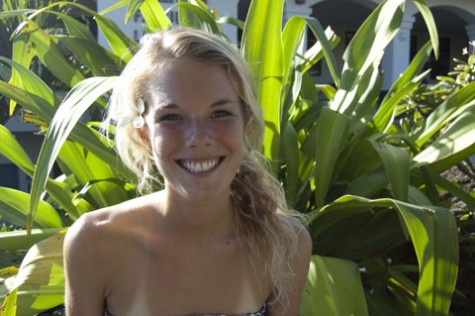 Emily Ochsner, Staff Writer
Emily Ochsner grew up in Camarillo, California, and attended Chaminade University in Honolulu, HI, immediately after graduating high school in her hometown....