Third Fridays in Kaimuki
Discover Kaimuki in a new monthly event. Third Fridays is five blocks away from the Chaminade campus and is another five blocks filled with businesses that represent Kaimuki.
Neighborhood shops from those five blocks will be opening their doors from 6 p.m.- 9 p.m. every third Friday of the month, for the public to promote and showcase the offerings of the Kaimuki neighborhood. This event, which celebrated its first ever occasion last week, will be providing entertainment, food, fashion and art displays with free admission for every one of all ages.
Parking is available in paid lots and street parking on Waialae Avenue.
On Sept. 21, Third Fridays launched and filled with friends and families from different parts of the island.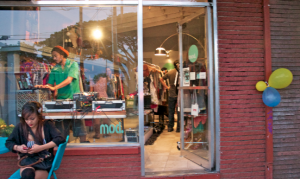 Silviana Alfonso is the creator of Third Fridays and the owner of Mod Vintage. Mod Vintage is located at 1154 Koko Head Ave. in a little boutique packed with tons of vintage style fashion, from clothing, to shoes, jewelry, and accessories.
Alfonso was inspired by vintage fashion when she was living in Roma (which is her hometown), Los Angeles, and New York City.
"This neighborhood has the potential to become the next hip place in Honolulu," said Alfonso, who has lived in Hawaii for 12 years.
Kaimuki, this historic neighborhood is known for its family owned businesses, traditional shops, farmers markets, eateries, theater, and restaurants. Third Fridays is the neighborhoods next step in trying to lure in more businesses and people to the streets.
Strolling along the sidewalks of Kaimuki, balloons were swaying in front of the participating businesses like Mod Vintage, Drift, Bead It, Coffee Talk and Hair Spray Salon to attract new and returning customers.
Mod Vintage had a live DJ, DJ Seph1, and also featured art by artist Lego in the interior of the boutique and was offering 20 percent off your purchase. Drift had a little fall fashion show screening its new styles and also offered 10 percent off your purchase for the night. Many eateries provided samples of food. Outside of SALT, there was a balloon animal artist, which was fun for the kids, and some adults too.
Many teenagers in groups, adults and families from the Kaimuki community came by to show their support and shop. Some residents were just on their way home when they saw people wandering the streets, and decided to jump in and explore.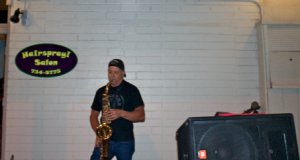 Gladys Ferreira, University of Hawaii junior, heard about the event through flyers at school. She was a little disappointed that there weren't more people and entertainment, but she still had a good time. "It was okay," she said. "I was expecting more, but I would like to see more stores participating, more people and more clothing boutiques."
Alfonso has many plans in the future for Kaimuki and is using Third Fridays as the stepping stone to a bright future.
"I hope that there will be more art-inspired businesses moving into the neighborhood, more independent and specialty stores. … We need some night music or hangout places, more trendy fashion, art galleries," Alfonso said.
The next Third Friday event is Oct. 19.
About the Contributor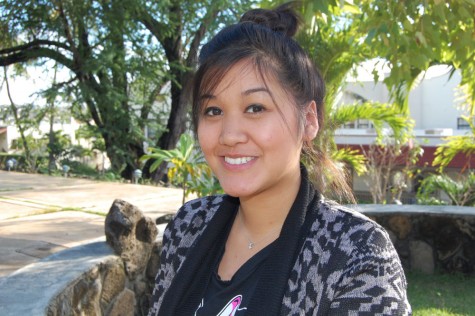 Carol Stacy, Staff Writer
Carol Stacy, a local Honolulu gal, is a junior studying Communications Marketing. Graphic design, photography, and fashion interests her, but one of her...