Sakura serves ono food near Chaminade
*** (3 of 5 stars)
Sakura is a hidden jewel in the sketchy area of Waialae Avenue, but it's overlooked because of the recycling company next to it that is always littered with homeless people. But don't let that bother you. The yummy Japanese food that Sakura serves will make you completely forget about all those dangers. Sakura is within walking distance from school, about a 10-minute walk down Waialae just past City Mill.
The re-grand opening of this tasteful little bistro called Sakura Restaurant, started in 2004 by the Tsuchiya family, and was once located in the Olomana Golf Course off the Kalanianaole Highway is now finding a new home off Waialae Avenue in Kaimuki.
Due to the new ownership of the Olomama Golf Course, the Tsuchiya family decided to move locations taking the name with them due to customer loyalty. It chose to move to Kaimuki because of the constant traffic of people that passes by.
The staff is extremely friendly and helpful, and is not like Genki Sushi when the waiter leaves you at your table and never comes back.
Sakura has a family friendly atmosphere. It's neither loud nor quiet it, which is the perfect place to have a family or group dinner. The restaurant plays KPOI 105.9 a local station that plays music like Sublime and Sugar Ray so the music is relaxed enough that you can kick back and have a nice meal.
When you first view the establishment, you expect it to be a traditional Japanese restaurant because of the exterior and interior décor. However, when you view the menu, it is anything but.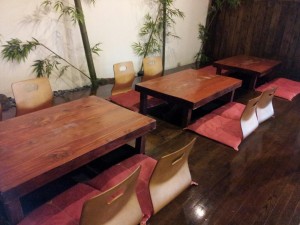 Even though Sakura has changed locations, that didn't change the soul of the restaurant, which would have to be the diversity of the menu. The menu has a touch of traditional American, Japanese, Italian and Korean cuisine, which would be a variety of pastas, steaks, ramen, sushi and seafood. With that the restaurant has a full bar to quench your thirst and an assortment of deserts to fill your sweet tooth.
The price range is affordable with a college budget however, it wouldn't be a place to go to and eat every day. The main dishes vary from $9 to $25 and if it happens to be a la carte` you would have to add on an additional $3 to have your starch.
I recommend getting the Sakura steak medium rare or the kalbi a la carte, both tender and juicy. The Sakura steak was delicious, but if you're not a fan of eating potatoes, get the side of rice, for a couple dollars more. As for the kalbi a la carte it only comes with an extremely small salad, which I was disappointed with, so I recommend adding on the rice and miso soup for $3. The presentation of the meal was wonderful; when the waitress brought out the food it looked better than imagined.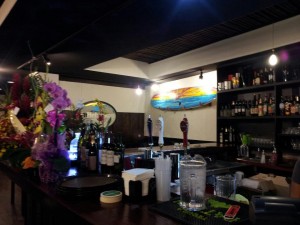 Desserts, come in little glass cups where you can choose from tiramisu, cheesecake, a fruit bowl and chocolate. When you hear this you must be thinking of a piece of cheesecake or a bowl of fruit. It was anything but. Each cup was layered with defined flavors. The cheesecake had an extra bite to it that made it so rich for something so small. The tiramisu was decadent and light; you could taste the coffee in it. If you're a chocolate
lover, you will love the chocolate cup. It's a chocolate pudding layered with a rich chocolate cake. The fruit bowl, it was more like a parfait with
fresh fruit.
All in all, I would give Sakura 3 out of 5 stars just because of the price. Other than that it was worth splurging on.
Sakura Restaurant is open from 5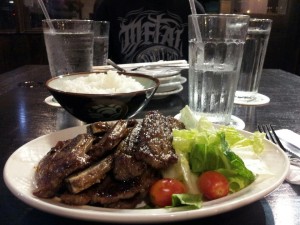 p.m. until midnight on Mondays through Saturdays, and is closed on Sundays. Reservations are accepted, but walk-ins are allowed too. The restaurant is also wheelchair accessible. Parking may look limited because of the 5 stalls on the side but in actuality the parking lot on the right is for Sakura after 5 p.m.
About the Contributor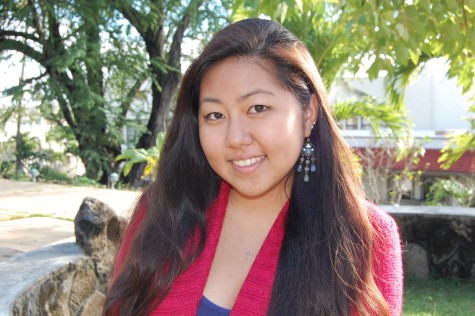 Keri Lynne, Staff Writer
Keri is a Communications Broadcasting major and an Environmental Studies minor. She works as a reservationist at Hawaiian Parasail, where she spends all...