A little hidden pleasure
Wandering around Ala Moana one will stumble across Shirokiya by Macy's. Take the time to explore Shirokiya. Walk look around the second floor and wander toward the middle you might have to look hard but look for Maguro Zanmai. People will be highly surprised that Maguro Zanmai is not a typical sushi bar, its chefs are top notch and the quantity and quality of the food are substantial.
Maguro Zanmai is one of Shirokiya's newer stores. It opened on February 2012 and is a small restaurant that probably holds fewer than 20 people. As the name of the store implies, its specialty is in maguro (ahi/tuna). Also there is a big ahi that is displayed by the register.
It has a little fence around it blocking it off from the rest of Shirokiya. Compared to the other areas inside Shirokiya, Maguro Zanmai has a little more peaceful atmosphere.
As the customers walk inside the waitresses give a warm welcome. Then are given the choice in where one desires to sit. Without delay the waitress hands a courteous cup of hot green tea. Even though the entrees are limited, the choices it has are scrumptious.
The menu has six full meals including the daily special. The rice that it use is sushi rice, which is mixed with vinegar right after is cooked, so it is a little dryer than sticky rice. The set one is maguro zanmai for $15. It comes with two bowls of rice. One is covered with slices of maguro and the second bowl has dices of maguro on top. Set two is the abalone and whitefish zanmai for $18. One bowl has abalone on top than the other has whitefish on top of rice. Set three is the uni ikura zanmai, which is two bowls of rice with sea urchin on one and salmon roe on the other for $20. Set four is nigiri sushi zanmai, which is nine pieces of sushi for $15. Set five is nigiri sushi zanmai that has 12 pieces of sushi for $25. The nigiri sushi includes two pieces of maguro, salmon, snapper, shrimp, ika, yasai (greens), two maguro hand rolls and two cucumber hand rolls.
The set I enjoyed was the daily special for $9.50, which has two choices. The first one is the oyako donburi set, which is sliced salmon and salmon roe on top of rice. The one I ordered was the ahi donburi set, which is sliced ahi with salmon roe in the middle on top of rice. I was astonished how delicious the meal was. The rice was my favorite because had a warm taste to it. Since it was soft it melted in my mouth. The ahi tasted fresh and it did not have a strong fishy smell. Also all of the sets include miso soup and pickled vegetables.
If one is looking for a smaller meal, there are pupu (appetizers) offered. There is scallop, salmon and yellowtail sashimi for $9, and the Kona abalone for $18. It also includes simmered fish, boiled seasoned vegetables and pickled vegetables set for $4.50. If one has a problem understanding the menu, there are samples of all the dishes displayed outside of the fence.
As I looked around me I noticed the customers were all sitting and laughing. Their faces showed smiles as they ate. Even after the people were finished with their meals they sat and relaxed while drinking green tea. The waitress did not pressure people to leave. Also the servers were attentive.
Maguro Zanmai is located on the second floor in Shirokiya in Ala Moana. It is open on Monday-Saturday 9:30 a.m. -9 p.m. and Sunday 9:30 a.m. -7 p.m.
About the Contributor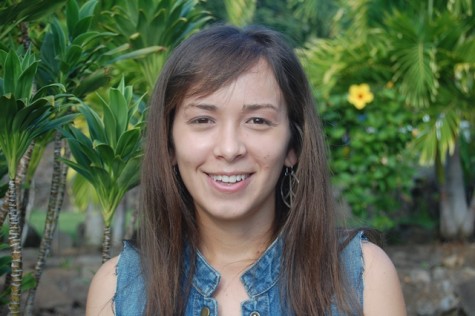 Jena Stomber, Staff Writer
Jena Stomber, a senior at Chaminade University, likes to write about good places to eat for the Silversword. She majoring in Communications in Marketing...