Giving it her all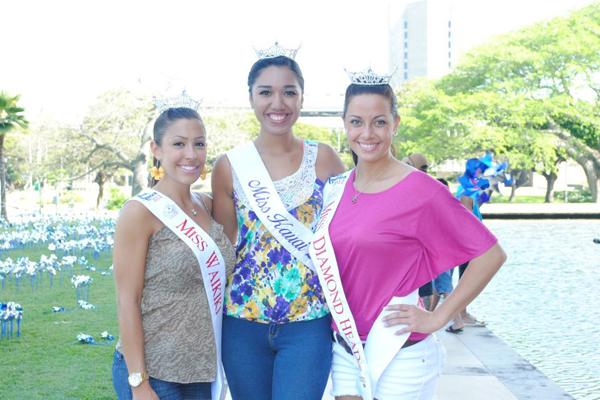 Last year, when Lei Ui Kaholokula decided to run for Miss Kauai for the first time, she didn't know how to prepare for the pageant and what to expect. She didn't win the competition but won the Most Spirited Award.
With one year's experience under her belt, she competed in the Miss Kauai pageant again, and she won Miss Kauai 2012 and will be competing for Miss Hawaii on June 9.
"It's such a blessing," Lei said. "It made me realize that through your hard work and determination, you can succeed in anything you do. The feeling is going to be so rewarding."
Lei never consider competing in a pageant because she didn't feel that she suited a pageant life. She was encouraged by her hula aunties to compete in the Miss Kauai pageant and that it would be an excellent avenue to obtain scholarships. Over the one-month winter break, Lei spoke with her aunties and considered running in the pageant once again.
An extensive amount of preparation work was required for the Miss Kauai pageant. Lei had to create a new platform, an issue that the contestant takes on and tries to promote.
"I had to change my platform," Lei said. "I had to change my talent. I had to catch up on my current events. It was a lot of preparation now that I look back on it. I'm surprised that I got through."
When Lei was announced Miss Kauai, she was overly joyous. She received the award from one of her friends who also danced in her mother's halau since they were both young kids. Lei compared it to be like 'icing on the cake.'
Kaholokula was born in a small town called Kapaʻa, on the east side of the island of Kauaʻi.
"She is the pa'akai (salt) to my poke," said Kaipo Leopoldino, sophomore at Chaminade who met Kaholokula in Fall 2010 through the Hawaiian Club. "Our personalities are so charismatic that there is never a dull moment with us."
Lei's love for hula extended when she entered college, where she joined the Hawaiian club at Chaminade University.
"Its so beautiful to watch her dance Hula," Leopoldino said. "She has her own unique style. If you've ever watched her mom danced Hula, you can see where she got it from."
"She is one of the most talented people I know," her brother, Baron Kaholokula, said. "She doesn't have to try very hard to achieve the perfection that she desires. But she still tries very hard. She picks things up naturally."
Lei's mother is a Kumu Hula so she grew up dancing in her mother's Halau and started dancing since 3 years old. Lei mentioned that there is a lot of pressure, expectation and responsibility to dance in her mother's Halau. As the daughter of a Kumu Hula, she is looked at a different aspect compared to others and held to a higher regard for what she does and how she dances. She is expected to be a leader, to step up and is sometimes expected to help teach a class.
"Pressure is an understatement when I'm dancing under my mom," Kaholokula said. "But I work well under pressure."
"She is the kind of person who knows what she wants," her brother, Baron Kaholokula, said. "If she has a goal, she will try as hard as she can to get that. Even if her goal is brand new, something really last minute, she will try and do that."
After winning Miss Kauai, Lei now goes onto competing in the Miss Hawaii pageant. She stated that she is going to go to the pageant for the same mind-set as the previous preliminary pageant that she competed in.
"I came here to do my job and do it to the best of my ability," Kaholokula said. "I'm going to give it 110 percent and whatever happens, happens. I'm not going to feel any regret because I gave it my all."
To prepare for the upcoming Miss Hawaii pageant, Lei has been keeping in touch with the judges from her preliminary pageant. She has been through mock interviews, keeping up with current events, staying healthy and being active in her community, which she considers the best preparation work.
The Miss Hawaii pageant will take place on June 9 at the Hawaii Convention Center.
"Lei Ui would make an excellent Miss Hawaii," said Leopoldino. "She was made to be Miss Hawaii. Even if she doesn't win, she'll always be my Miss Hawaii. Lei Ui, you are truly Miss Aloha. This is yours for the taking."
About the Contributor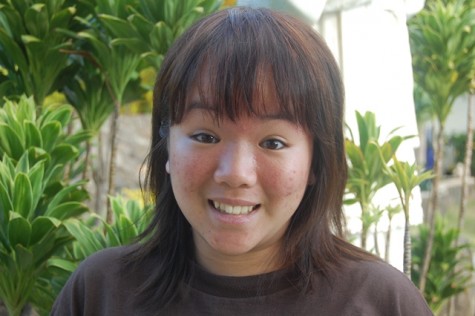 Claudia Chan, Staff Writer
Claudia grew up in the busy city of Hong Kong and came to Chaminade University two years ago to pursue her college degree. She is currently in her third...