'Lesson of the bamboo'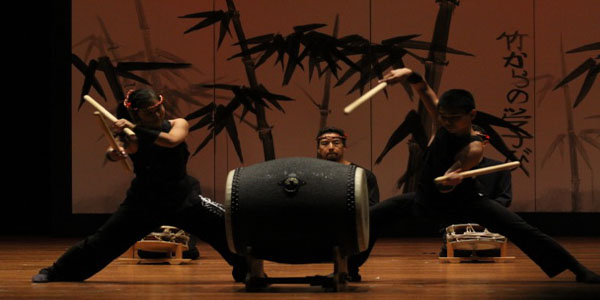 An hour before the sixth annual Pacific Buddhist Academy Taiko and Karaoke festival started, the line to enter the performance stretched out the door and around the corner. The auditorium was nearly filled, leaving people who came late having a hard time to find a seat.
But for those lucky enough to get a seat, the festival on Sunday, March 4, at Pearl City Cultural Center entertained the audience with the sounds of the taiko drums, an ancient type of Japanese drum. Also showcasing was Ron Miyashiro, local entertainer, who brought laughter to his audience with his gags, but enhanced the audience with his music. Performances by Hongwanji Mission School students and 2011 KZOO Radio Karaoke Grand Champion Tevita Apina and friends also showed their talents off.
"I think that the kids did a great job," said Blayne Higa, director of development and community relations at Pacific Buddhist Academy. "I think they really put their heart and soul into their performance and that they really showcased and exhibited their talent and potential."
The afternoon started with the sounds of the taiko drums echoing throughout the auditorium. As the taiko drums were playing, a performer went to finish the Japanese artwork that was already started on a shoji canvas, which was a painting of a bamboo plant. The bamboo reflected the theme of the event, which is "the lessons of the bamboo." It stands for being strong, but flexible, which was taught throughout the performance and written in the pamphlets.
There were eight taiko pieces, which are Yabusame, Hachijo, Miyake Jima Kiyari Daiko, Mochitsuki, Hachijo-Traditional, Wa, Ran, and Bujin. In between the taiko pieces there were singing, musical and dancing performances, were Nada Sou Sou, Okushiri Wa Ima, Okinawan medley, Hatoma Bushi, Matte Ite Kudasai, Jinsei Wa Shiawase Saki Bana and the encore was Soran Bushi.
"It was pretty exciting," said Kiana Tom, a sophomore at Pacific Buddhist Academy and one of the taiko drummers. "But it was kind of difficult because you have to play your hardest throughout everything and it gets tiring."
Tom has been playing taiko since the eighth grade. This year was her first time participating in the event. Her favorite piece that she played in was Miyake Jima Kiyari Daiko and was not alone with that opinion. Megan Viloria and Blayne Nakasone, sophomores at Pacific Buddhist Academy and one of the taiko drummers, also agree with Tom that it was their favorite piece that they performed in.
"Miyake (Jima Kiyari Daiko) it's a very discipline-built piece," Nakasone said. "You have to push yourself."
Miyake Jima Kiyari Daiko is a style of playing, which demands the drummer to be in a low-set horizontal position. This position is both physical and mentally challenging. The singing part of the piece is called "kiyari." Initially, this song was a work song for lumberjack. Now, it has become a ritual song that is sung on festive occasions by groups of traditional firefighters.
For Nakasone, this year's festival was more enjoyable because he was able to play the taiko drum. Last year was his first time he participated in it. He took part in the Soran Bushi, which is a Japanese fishermen song accompanied by dance.
"I wanted to play hard, go all out and just to have fun with it," said Kayla Suganuma, a junior at Pacific Buddhist Academy and one of the taiko drummers. "I was not to worried about messing up as much, I was just playing as the best I could."
Suganuma has been playing in the festival since her freshman year in high school but this is the first time she played more in the festival. In the end, she felt like she accomplished her goal for the festival. Even though she was tired afterward, she felt pleased with how it went she said.
About the Contributor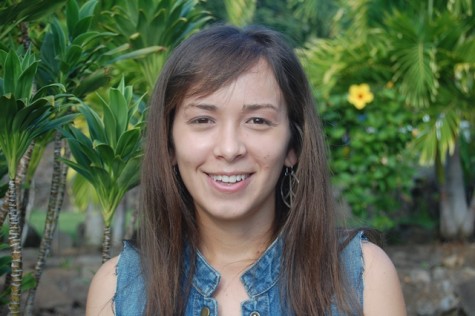 Jena Stomber, Staff Writer
Jena Stomber, a senior at Chaminade University, likes to write about good places to eat for the Silversword. She majoring in Communications in Marketing...