Valentine's Day surprises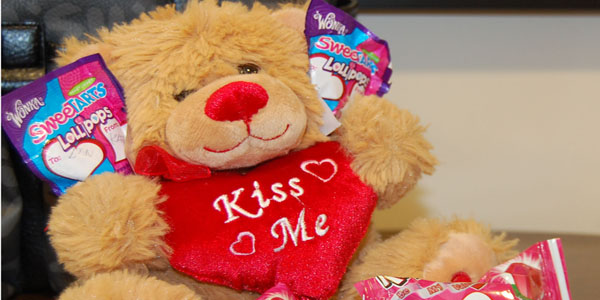 Remember back in elementary school when Valentine's Day came around and people were expected to exchange cards with some people we did not know, some people we did not like and some people who we thought had possibility, even then. Some of us did this all throughout our elementary school days. It was not until junior high and high school that we realized that St. Valentine's Day would provide us with a reason to experience some of our highest highs and some of our lowest lows and if we were lucky, some of the funniest times of our lives.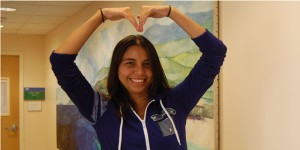 Corny but sweet
Katrina Garcia, a senior at Chaminade University, likes to have a simple Valentine's Day with her boyfriend. Last Valentine's Day, she and boyfriend had a sweet and simple celebration by exchanging gifts at midnight. Even though they decided to not get anything for each other, they both did not listen. Garcia gave him a gift bag filled with his favorite candy, a rose and a bear that holds a heart and said, "I love you." Lastly she gave him a helium balloon that said "Be Mine" that she told him to take to school, but he was too embarrassed to take it with him. In exchange he gave her stud earrings, which she wears all the time now.
"To tell you the truth, (Valentine's Day is) a little over-rated," Garcia said. "I don't do much because of that reason, and our anniversary is just a month away and that matters more to me."
Even so, Garcia was happy to celebrate Valentine's Day because she still wants to be surprised in some way by her boyfriend. She is wondering what Valentine's Day surprise will she get this year.
Unexpected Valentine's Day
Dana Kajima, a freshman at Chaminade University, remembers a Valentine's Day when she was in middle school and gave a fellow student candy. However, he fainted on her. She had not imagined that he would fall face down on the ground because she was giving him candy. She mentioned that is was kind of funny and sad at the same time. It was funny because it was kind of fun just to watch him drop. On the other hand, it was sad since she did not have feelings for him, and yet he felt so strong that he had to faint.
Emotional surprise
Gene M., a junior transfer at Chaminade University, decided to do something sweet for his former girlfriend in high school during his senior year. He surprised her with roses and chocolate candy. Since she was an emotional person, she cried in front of him and the entire campus. In the end, he was still happy about it. He just did not expect for her emotions to take over and make her cry.
From the heart
Michelle Kinjo, a freshman at Chaminade University, remembers the first Valentine's she spent with her fiancé, who was her boyfriend at the time. Since they were only dating for a month then, she got him a small gift and made him a card. However, now she wishes that she did something more special for him.
"For me it's a day to show appreciation or to show that person that he actually is important to me," Kinjo said. "By showering them with gifts and love, let's them see how important they are."
About the Contributor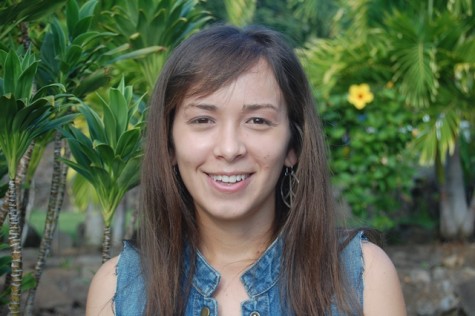 Jena Stomber, Staff Writer
Jena Stomber, a senior at Chaminade University, likes to write about good places to eat for the Silversword. She majoring in Communications in Marketing...