When it comes to clothes, I guess you can call me a hoarder. One reoccurring item within my wardrobe whether it's tops, pants, rompers, or dresses is aloha attire. My closet feels whole as long as I have a few pieces with various flower prints and vibrant colors, especially any with yellow, blue, or red.
"Aloha print" is an essential in Hawaiʻi, ranging from casual to formal. It's a staple piece everybody should have. Here are several Hawaiian print clothing brands based in the island of Oʻahu at different price ranges (cheapest to most expensive).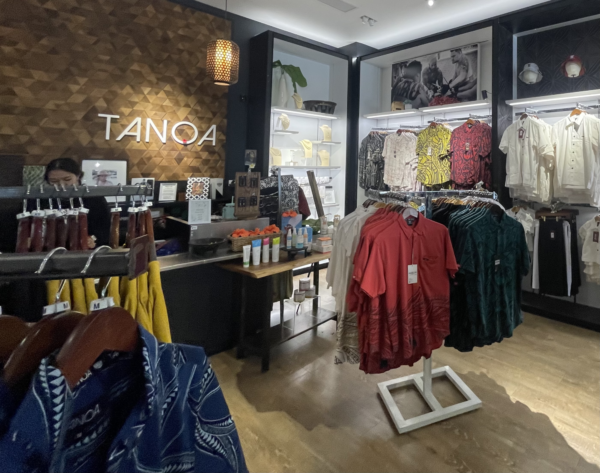 Tanoa ($)
Honolulu (Ala Moana Mall) & Aiea (Pearlridge Center)
Unlike the other brands on this list, Tanoa produces Polynesian-inspired designs. Its collection extends to Pacific fashion, Samoan clothing, and aloha attire.
This brand is inexpensive with casual wear but there are a few products that can be dressed up for semi-formal events. The prices are fairly low considering the usual expense of aloha attire. From $25 to $90, this is a perfect brand to help start your aloha collection.
Along with the clothes line, Tanoa offers other accessories such as neckties, towels, and bags.
Hawaii's Finest ($)
Honolulu (Ala Moana Mall) & Kapolei (Ka Makana Aliʻi)
I love Hawaii's Finest because of its logo — the ubiquitous "HI" — is a well-known design that almost every local on the island has. Whether it's a sticker, shirt, towel, and/or hat. The majority of items that sell has its logo as the main design, since it's casual wear, it's ideal for everyday wear.
Price ranges between $25-$110, however, it has a few other miscellaneous products such as coolers, golf bags, and ukuleles that go up to $250.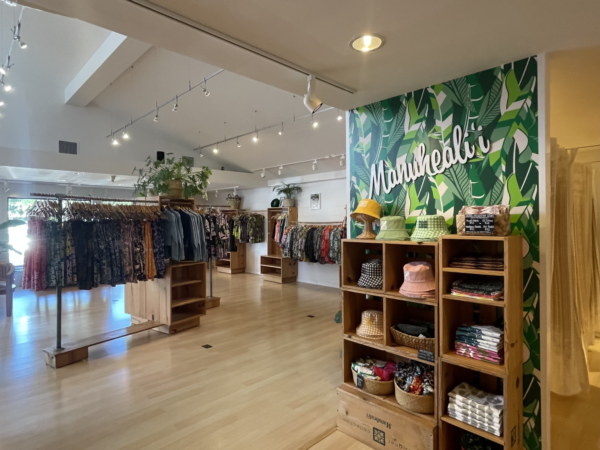 Manuhealiʻi ($$)
Honolulu (930 Punahou St) & Kailua (5 Hoolai St.)
Whenever I'm in need of an outfit for events like my high school senior luau, graduations, weddings, or a casual party, Manuhealiʻi is where I tended to go. This was the first store I purchased Hawaiian Attire from and since then, I was hooked. The consistent new collections never fails to disappoint.
Vibrant colors and unique designs is what it's known for. Along with attire, accessories such as scrunchies, totes and bags are also launched with each new collection.
Prices range from $56-$110, with their accessories being cheaper.

Kauluaʻe Hawaiʻi ($$) 
Online only
Kauluaʻe is more on the formal side of aloha attire. However, a few of its products can be worn to be more casual such as cover-ups or pants. Similar to Manuhealiʻi, vibrant colors are prominent in every collection. Accessories expands to scarves, pillowcases, hats, totes, tablecloths, and shower curtains.
Unfortunately, Kauluaʻe only has an online store that customers can purchase from that ranges from $52-$145. And a huge tip: Make sure to check its size chart before purchasing because all sales are final, with no returns and no exchanges.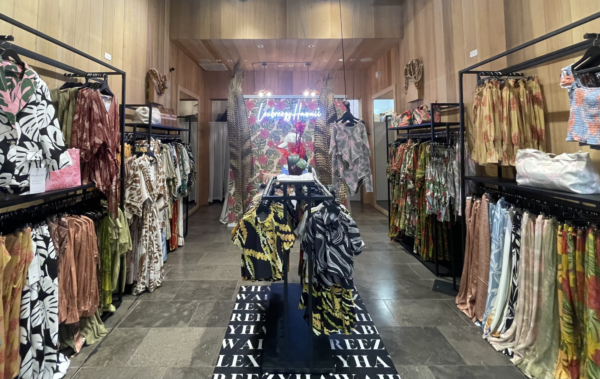 Lexbreezy ($$$)
Honolulu (Ala Moana Mall) & Kailua (16 Kainehe St. # A)
With clothes for both casual and formal outings, perfect for any occasion with a blend of classic island style with a modern and sophisticated aesthetic. Although every brand on this list has a women's, men's, and kids' collection, Lexbreezy has a specific line for family sets making shopping for families easier.
Along with accessories such as swim, bags, and pareos, it also offers home decor with pillowcases, shower curtains, and plush blankets. Prices ranging between $30-$175.

Manaola ($$$)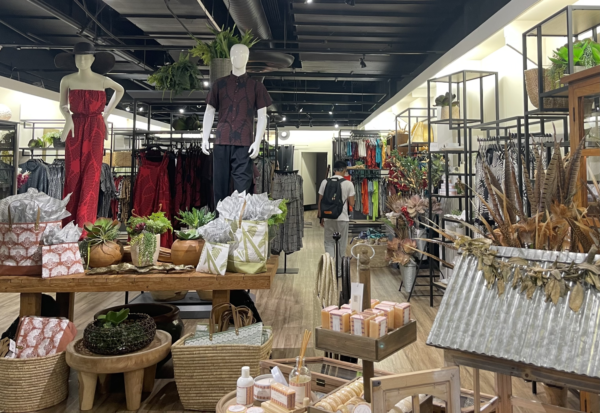 Honolulu (Ala Moana Mall) & Aiea (Pearlridge Center)
Manaola is the most expensive brand on this list but for a good reason. According to its website, "Each design is hand-carved by the designer onto bamboo laths using the traditional ʻohe kāpala (bamboo stamp) technique known for kapa (bark cloth) adornment." Its fabric is heavenly, silky smooth that's breathable and beyond soft. If I had an endless bank account, my closet would be filled to the brim with Manaola attire. 
This luxury brand's prices range from $98-$238, and the majority of the collections are tailored more toward formal events (such as Merrie Monarch). In addition to its attire, Manaola also offers accessories such as totes, pareos, and a bath and body collection that's vegan and made with natural fragrances.