After discovering anime in the fourth grade, it has become my favorite thing to watch. There are so many shows out there to get lost in and escape from reality. There are different genres and characters that viewers feel they can relate to. Here are a list of five action anime shows to start binging now.
"Attack on Titan"
Seasons: 4
Number of Episodes: 88
Episode Length: 25 minutes
Where to Watch: Funimation, Crunchyroll, Hulu
"Attack on Titan" is one of the most well known and critically acclaimed shows in the anime universe. It falls under the category of action but could easily be drama or fantasy. The show depicts humans battling for survival against an enemy of giants, called Titans. "Attack on Titan" will make viewers think about what is morally right and wrong. There are no wasted episodes, and each episode is a part of one big plot that continues from season to season. Luckily for people who are just about to watch "Attack on Titan," the final episode of the series will drop in October. This allows new viewers to avoid the 10-year wait the rest of us had to endure.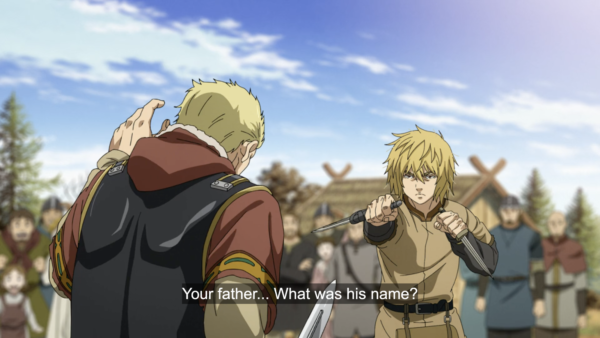 "Vinland Saga"
Seasons: 2
Number of Episodes: 48
Episode Length: 25 minutes
Where to Watch: Netflix, Crunchyroll, Amazon Prime Video, Vudu, The Roku Channel
There's a reason why "Vinland Saga" is considered one of the best computer-animated (new generation) shows out there. The show keeps viewers engaged with great action sequences (Episode 4 featured Thors defeat 28 men by himself) and storytelling. "Vinland Saga" follows Thorfinn, a viking child who has to grow up in a harsh environment filled with violence and betrayal and whose main goal is to avenge his father's death. Season 1 also has some of the most intense action sequences of the series. From deadly 1-on -1 duel scenes to huge battles featuring massive armies. Also, the show is big on character development. Thorfinn goes through challenges throughout his upbringing that shape him in the future. His story is well written between the two seasons, and with the possibility of another season soon on the way, viewers can expect his character arc to be developed even further.
"Jujutsu Kaisen"
Seasons: 2 (with a movie in between)
Number of Episodes: 30
Episode Length: 25 minutes (Movie Length: 1 hour, 45 minutes)
Where to Watch: Crunchyroll, Funimation, Amazon Prime, Vudu
"Jujutsu Kaisen" is based in a world of sorcerers and cursed spirits. Following Yuji Itadori, the main protagonist, viewers will see how someone's life can be changed instantly. After Itadori consumes a cursed object, he suddenly becomes entangled in a world unbeknownst to him of evil spirits and those who battle them, jujutsu sorcerers. Action scenes in "Jujutsu Kaisen" are intense and incredibly detailed, with the animators putting an emphasis on fight scenes. JJK also delivers a deep and entertaining storyline, which is why there is such a strong fan base for the show.
"Demon Slayer"
Seasons: 3
Number of Episodes: 55
Episode Length: 25 minutes
Where to Watch: Crunchyroll, Netflix, Hulu
If you're looking for highly detailed fighting scenes mixed in with intense non-stop action, Demon Slayer is the anime meant for you. With three seasons completed, "Demon Slayer" has gained a mass following since its debut and for good reason. The show follows Tanjiro and his sister Nezuko, along with other friends by his side. It is based in a world filled with demons and depicts battles of them against Japan's protectors, the "Demon Slayers." The main battles include the "Hashira," who are the best swordsmen amongst the corps. The fight scenes are one of the best parts about the show.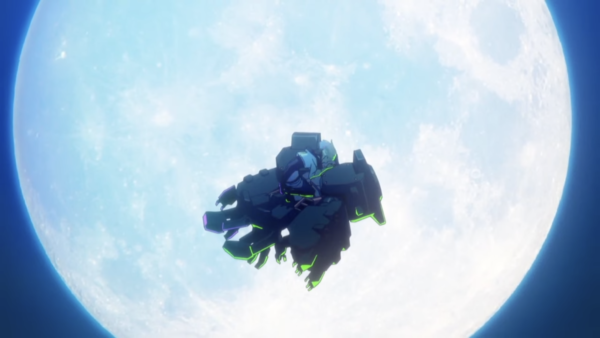 "Cyberpunk Edgerunners"
Seasons: 1
Number of Episodes: 10
Episode Length: 25 minutes
Where to Watch: Netflix
While "Cyberpunk Edgerunners" only consists of 10 episodes, the show manages to captivate in that short amount of time. David is a regular teen in Night City who is barely managing to get by. One day his world changes after devastating events, and soon after he becomes involved in a world of crime and edgerunning (living on the edge.) The action and violence in each episode somehow manages to outdo the previous one. Viewers will get to see how David interacts with others, specifically Lucy, a person who David grows fond of. While the action is nonstop, the creators of the show also put an emphasis on the animation, aesthetics, and storytelling of the world of cyberpunk. There's a reason why "Edgerunners" won the 2023 Anime of the Year award at the "7th Crunchyroll Anime Awards."