It's Not Just London Bridge That Has Fallen, It's Now The Whole Country
Being British has never been so hard to claim until now. The day when my beloved country decided to become independent has come.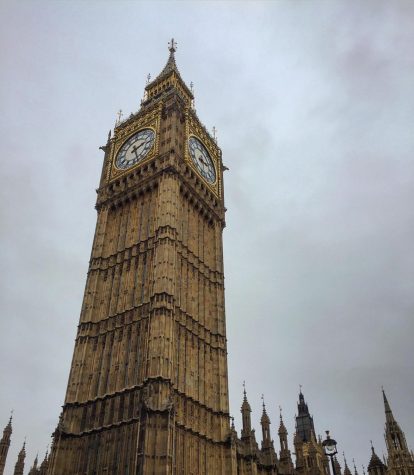 On Jan. 31, Brexit officially took place when the U.K. legally revoked its membership in the 28-nation EU.
In a June 2016 referendum, the United Kingdom shocked the world and most of the youth of England by voting to leave the European bloc we joined in 1973. This was the culmination of a long process that started in 2016 when British voters supported the move 52 percent to 48 percent, after a wild 10-week campaign that created anxieties about globalization.
Immediately after the surprising vote, questions arose if this movement would work. The way many Britons saw it (by "Britons" I mean old people who hate everything on their morning walk to the local pub and the middle-aged who hate that foreigners are coming in and working harder than them and earning better-paid jobs), the EU was expensive, out of touch and a source of uncontrolled immigration. They chose Brexit.
Younger citizens and residents of cosmopolitan London voted overwhelmingly to remain in the EU. So did people in Scotland, which they should have voted, because this decision doesn't concern 75-year-old Gary who stays at home to watch "Love Island." It affects the youth like myself who are having to create sustainable lives in a country where university tuition goes up and the National Health System and taxes become harder to function and manage.
There's no looking back now. The damage has been done. The youth, including myself, never thought this day would come. My friends and I would always joked around on how this would blow over, and we would realize that us leaving the EU was an idiotic idea. But, we were wrong. We have surpassed the idiocy meter with flying colors. The worst about it all is that the future of our country (the younger generation) doesn't see eye to eye on the importance of traveling with the older generation. Traveling is what creates such a profitable system for us. The ability to just migrate to different countries in the EU has always been to our advantage. For athletes, we can get contracts without being considered an import. For others, they can work in different countries because they've learned other languages. Doing "a year abroad" trading, experiences, cultural experiments has always been a privilege for us.
And now it's all been taken away. Words could never describe how hurt the youth is. We now must go to the embassy or apply online for visas to go to a country that is one hour away from us. This means paying money, more expensive flights; living there is at a greater risk now. I just can't calculate in my head on why we would want to take so much away for so little back. For pride and ego? Great, now what.
What confuses me is we were in a group of countries that banded together to promote trade, defend human rights, protect the environment and repel threats. They signed treaties and joined international groups, and each time they did, they gave up a bit of their own sovereignty as independent countries. That happened in a big way with the creation of the European Union, a free-trade zone and global political force forged from the fractious states of Europe. For the strong-minded, hard-headed, blind people of the United Kingdom also known as "home" for me, it was never an easy fit, so we said.
U.K. Prime Minister David Cameron resigned after the surprise result and was replaced for the worse by Theresa May, who triggered the complex and chaotic process of negotiating Britain's exit from the bloc. The wrangling didn't end until another prime minister, Boris Johnson, who is basically the equivalent to your Donald Trump, won a general election on the promise to get the job done.
And so now I sit here in Hawaii after the "job is done" not wanting to step foot on my home country soil. My country has failed the youth and has put us in a terrible position with trade, allies, and financial support for the rest of our lives. To be frank, the diversity of Britain is what makes us so successful, and we just threw out all the profit, workers, and progression of our country, especially with Boris Johnson in charge. We might as well say goodbye now. I wouldn't be surprised if Boris changes the national anthem to "God save our gracious Boris, long live our gracious minister." Because it's beginning to look like his world, not ours.